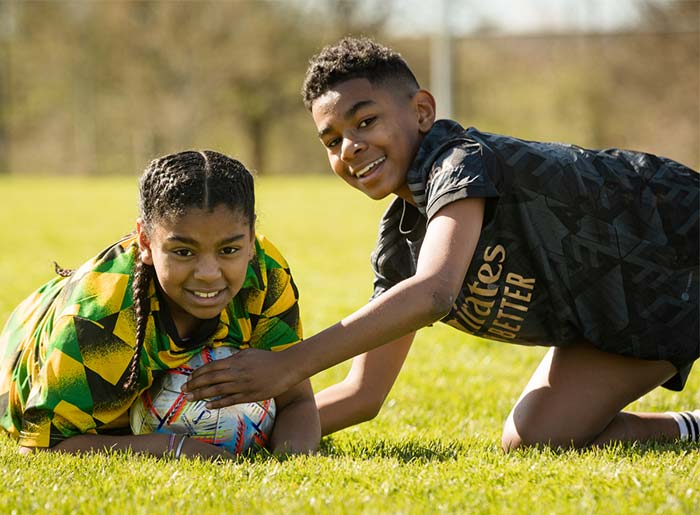 ESG report tracks progress and performance as Sovereign moves ahead with retrofit and net zero commitments
RNS Number : 7086N
Sovereign Housing Capital Plc
26 September 2023
Sovereign Housing has today published its third Environmental, Social and Governance (ESG) report, covering the 2022/2023 year.
The report sets out the 60,000-home housing association's progress and performance in relation to managing carbon emissions, supporting residents through the cost-of-living crisis, promoting placemaking and championing key issues like equality, diversity and inclusion (EDI).
It includes Sovereign's efforts to reduce its carbon footprint and make its homes more energy efficient and cheaper to run for thousands of households across the south of England.
The publication coincides with the formal launch of its first Streamlined Energy and Carbon (SECR) and Carbon Balance reports, which form essential benchmarks when developing a net zero strategy and setting science-based targets.
This year's ESG approach provides data on Sovereign's greenhouse gas emissions – showing year-on-year falls of up to 18% over the last year – along with data on all other 'indirect' greenhouse gas emissions from its supply chain and its homes, known as scope 3 greenhouse gas emissions and accounting for almost half of the social landlord's total carbon footprint.
The report also highlights the progress made in retrofitting Sovereign's customers' homes. At the start of the financial year 65% of its homes scored EPC C or above – a figure that through a programme of ongoing retrofit, now stands at 70%.
By driving up energy efficiency and making its homes warmer, more affordable and better for the planet, Sovereign is investing in its future and its customers' wellbeing. This is underpinned by its unique Homes and Place Standard – which sets out how it will invest in its existing homes, and how it will build new ones.
With more than £9m secured from the Social Housing Decarbonisation Fund earlier this year – and a target to start retrofit work on 1,000 homes per annum – the number of homes being retrofitted will continue to rise. Sovereign has worked with energy and tech consultants Sero to ensure the SHDF funding aligns with strategic outcomes defined within our Homes and Place standard, targeting enhanced affordability, health and wellbeing, carbon reduction and mapping a clear pathway to net zero.
Graeme Gilbert, Treasury Director at Sovereign said: "Despite a challenging environment we are making very clear progress to improve the energy efficiency of our existing homes, alongside progressing our wider environmental, social and governance goals.
"Now we have completed the assessment of our homes against our Homes and Place Standard, we expect to see growing positive impact from our innovative, holistic, approach to strategic asset management.
"This is the first year that we have published our ESG report alongside our SECR and Carbon Balance reports. I'm pleased that we continue to demonstrate our commitment to reduce our environmental impact – and not just through our customer's homes, but through our own operations too. Sovereign's ambition to minimise its environmental footprint is embedded in our operations and this report and accompanying data, both shows the progress we are making and gives us a benchmark for further improvements.".
Sovereign also reported strong progress against the wider measures of the Sustainability Reporting Standard for Social Housing – including promoting diversity and inclusion, and positive social outcomes.
To support its aspiration to become sector leading in diversity and inclusion it is transitioning to a leader-led approach, integrating EDI into the overall business strategy.
Reinforcing this commitment, the housing provider has introduced two new KPIs into its ESG reporting dashboard. The first is a retrofit KPI looking at the number of homes retrofitted, while the second is a new EDI KPI measuring progress on EDI through a colleague survey.
Graeme added: "ESG provides a further layer of scrutiny, helping to demonstrate our progress against these priorities, along with how we are managing the many risks we face; it aims to show our strengths and what's special about Sovereign, but also where we must do and learn more."