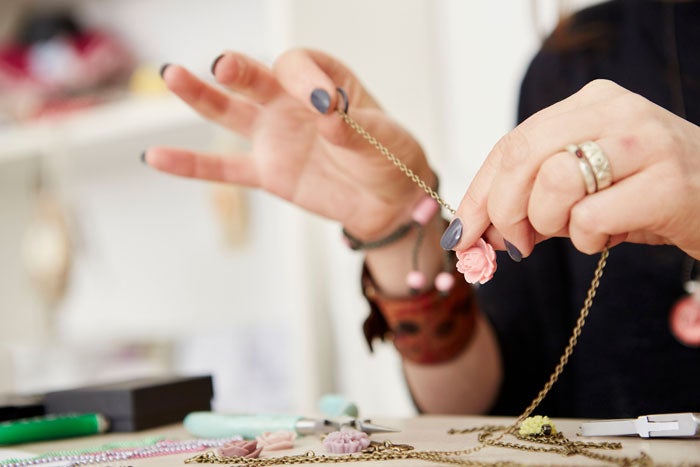 Entrepreneurs festival is a 'shoe in' in Trowbridge
A new festival in Trowbridge, Wiltshire, is celebrating the unusual skills and talents of its young residents aged 18 to 25.
Taking place on Thursday 22nd July between 5:30-6:30pm at the Trowbridge Town Hall, the inaugural 'Festival of Ideas' will offer new talent an opportunity to show off their fledgling businesses and skills.
Showcasing concepts such as jewellery-making, vintage clothes revival, 'crep restoration' - the process of revamping old shoes and sneakers – and contemporary art displays, it's hoped the festival will give a revitalising lift to the Trowbridge Community.
The festival was funded £5,000 to get off the ground, by Sovereign Housing Association.
Henry Palmer, Community Development Officer, said: "Trowbridge was once known as the 'Manchester of the West' with over 20 woollen cloth factories in the early 19th century. This, along with its ties to the Kennet and Avon Canal, and the coal transportation it enabled shows the entrepreneurial spirit that has always existed in this town. At Sovereign, we've been around for 30 years and we'll be around for 30 more, and we're keen to boost community initiatives like this one that really bring people together and celebrate their strengths."
David Lockwood, Director of the Festival of Ideas, said: "This project has been a revelation. It has uncovered 15 fantastic ideas, all of which we're able to support through the Town Hall. It has shown the remarkable talent of the next generation of creatives in Trowbridge and I can't wait to see how they - and their ideas - flourish."
Henry concluded: "We are always keen to hear community ideas about the ways that we can support enterprise and charity projects. You can get in touch with us
Find out more about the event at https://www.facebook.com/TrowbridgeTownHall