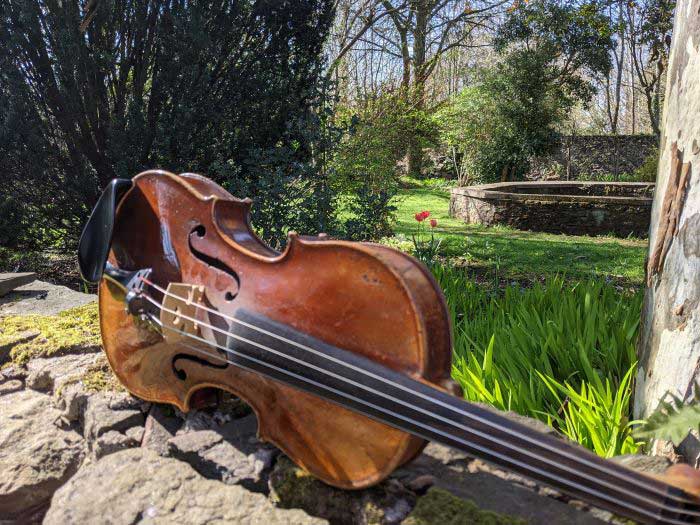 New Emerson's Green festival opens up access to music for all
Emerson's Green residents will enjoy the sound of music from the Ham Farm Festival this weekend, 25 to 28 July, thanks to a funding boost by Sovereign Housing Association.
The festival will offer something for everyone - concert-goers, theatre-lovers, amateur and professional musicians and young musicians - with a mix of workshops and live events.
Flautist Emily Correa and her husband Francisco, a guitarist, enjoyed making music with their two young children so much that they came up with the idea that they would like to share their joy with others.
So the young musically-minded couple decided to turn their stunning half-acre garden into a festival venue, appealing for donations via Crowdfunder.
Sovereign was only too happy to step in with funding of £1,250. Henry Palmer, Sovereign's Community Development Officer said: "At Sovereign, we want to bring communities together, and listening to and making music is a wonderful way to do that. If Ham Farm Festival could be someone's first ever live music experience, wouldn't that be fantastic?"
By day, rehearsals and educational workshops by top professional musicians for community musicians of any age and ability will be held, while the evening will see concerts by local community ensembles headlined by professional groups, all selected for their creativity and collaborative approach to music-making.
Emily Correa, one of the organisers of the festival, said: "Sovereign and our other funding partners, including South Gloucestershire Council are supporting us to bring 13 musical events, involving over 100 performers, to the communities around Emerson's Green and Mangotsfield. We can't wait to entertain people in a Covid-safe space, allowing them to enjoy music together, whether that's participating or listening."
Tickets are still available at: https://www.facebook.com/HamFarmFestival