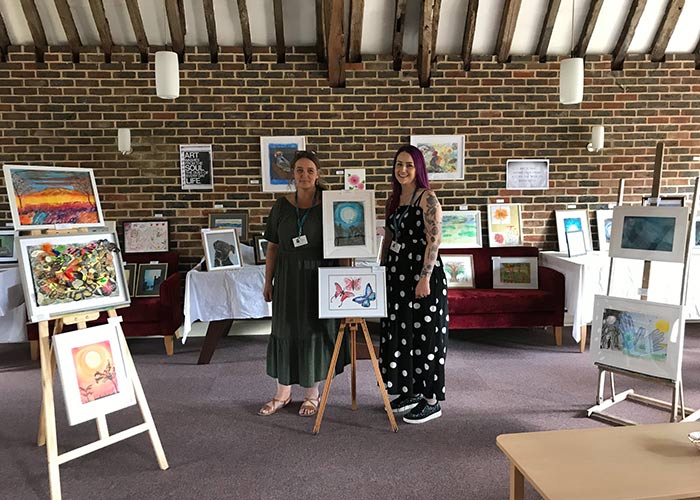 Community art celebrated thanks to funding from housing association
Sovereign Housing Association has part-funded Creative Communities art classes in West Berkshire, with the group hosting its first exhibition evening earlier this month at Great Barn Court in Thatcham.
The classes, which are funded locally and designed for over 55s, are free for Sovereign residents and the wider community. The weekly classes were set up in September 2021 to improve wellbeing and bring everyone back together following the pandemic.
The exhibition evening, which was attended by Councillor Jeff Brooks, Mayor of Thatcham, was a celebration of the artwork produced by members of the Creative Communities classes over the last term.
Creative Communities has also received funding from West Berkshire Council, Thatcham Town Council, Greenham Trust's Surviving to Thriving grant and The Miss Lawrence Trust.
Rachel Peters, Community Development Officer for Sovereign said: "Our ambition at Sovereign is to create thriving and inclusive communities and I am delighted that we will continue our efforts to support this fantastic project.
"It is great to see people coming together, regardless of whether they live in one of our homes, in a way which improves wellbeing and is so clearly valued by everyone involved."
Tanya Reid, Managing Partner at Creative Communities said: "This exhibition was a wonderful way to celebrate the end of our first year as Creative Communities and the wonderful work done by our very talented students across West Berkshire.
"To be able to showcase their amazing work in this wonderful space at Great Barn Court made it even more special, so we are particularly grateful to Sovereign Housing Association for making this possible."