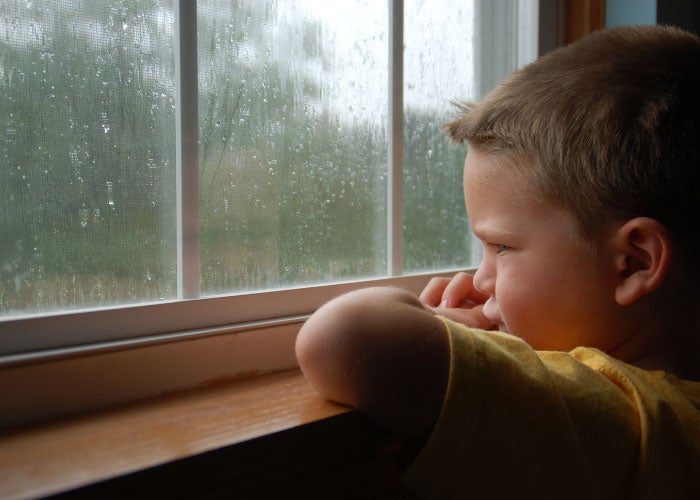 Children's mental health projects boosted by Sovereign community fund
With statistics showing that one in six children are experiencing a probable mental health disorder, supporting projects that can give young people a boost during a time of need has been one of our priorities throughout the pandemic.
In Children's Mental Health Week (1-7 February) we're highlighting some the projects we've worked on with charity providers via the Good Exchange and Crowdfunder, which has increased the amount of funding available to groups across our geography.
In Swindon, local group 'The Beach Hut' was able to run out door family arts and crafts, forest school workshops and boxing sessions throughout October and December. Children attending the sessions also got involved with making up food parcels to thank key workers in the area.
Daisy Mummery, Sovereign community development officer, said: "Of the children who took part in the activities, two thirds felt more able to turn to someone in their community to ask for advice, and also reported feeling significantly more in control of their lives."
And in West Berkshire we put £5,000 towards 'Time to Talk', which, thanks to Greenham Trust match funding, four other funding partners and 68 public donors the sum raised increased to £29,999.95 for the appeal, which offers young people one to one counselling sessions. This meant that every £1 we donated was boosted to £5.
Tammy Willsher, Charity Service Manager at Time to Talk West Berkshire, said: "In 2016, we saw just over 200 young people and had an average of around 30 people on our waiting list. Last year, we saw over 500 young people and currently we have an average of 70 people on our waiting list.
"We know that young people are really struggling at the moment and many simply do not know where to turn. The impact of funding support from organisations like Sovereign via The Good Exchange is very simple. Funding allows us to survive and to grow in a new world, where we know we are needed more than ever."
The Sovereign Good Exchange fund continues to support a wide range of projects, including those that give people struggling with their mental health a way forward, and is available to view at https://app.thegoodexchange.com/funders/10874/sovereign-housing-association.