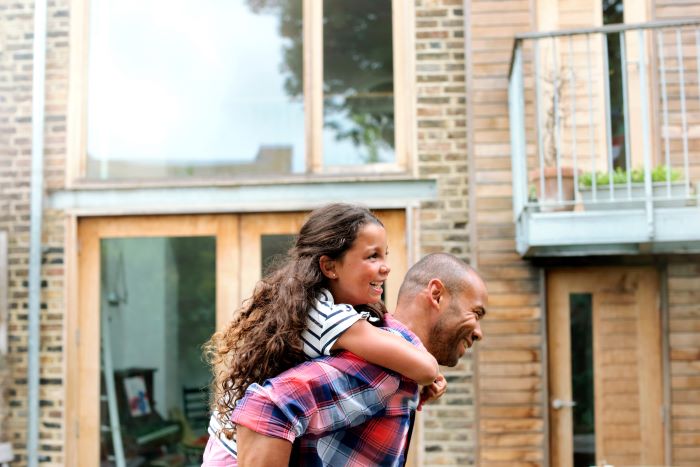 Building the future of social value in social housing
Sovereign, Clarion Futures, and Fusion21 are confirmed as the first investors in HACT's social value roadmap.
Sovereign has welcomed the announcement. As a pioneering housing association we're committed to using the Social Value roadmap, and the HACT Value methodology to report on our Social Value.
The Social Value Bank is the largest bank of methodologically consistent values to measure the impact of activities from employment through to health. By working with HACT Value, we're able to identify how and where social value is generated most effectively, from in-house projects to the value generated by the supply chain.
Andrew van Doorn, Chief Executive, HACT said: "As pioneering organisations, they have demonstrated their commitment at the forefront of social value measurement and implementation.
"Their involvement signals that social value measurement within social housing is not only important for social housing organisations – it's critical for organisations investing in us and working with us. Together we can deliver the future of social value in social housing."
The social value roadmap was launched in September 2020. It was developed by the UK Social Value in Housing Taskforce, which was composed of Sovereign and 16 other organisations including leading social housing organisations, the Regulator for Social Housing and international experts in social value.
The roadmap will enable the social housing sector to use social value information to improve services, enhance decision-making and increase the impact made.
Matt Buckham, Communities Director, Sovereign, said: "We're proud to be sponsoring the Social Value Roadmap and recognise the importance of the sector working collaboratively to standardise our approach so that social value information can be used to measure impact and improve performance, therefore enhancing our governance mechanisms. The roadmap will ensure we get a holistic view of social value across all of Sovereign's activity."
Phil Miles, Director, Clarion Futures, said: "As champions of social value assessment we're delighted to be involved in this pioneering project that will enable the sector to use social value assessment to improve services, enhance decision-making and increase the impact we make. The roadmap not only includes expanded wellbeing values, but also environmental and economic values which will be increasingly important with the drive towards carbon zero homes."
Mark Chadwick, Director of Business Services, Fusion21, said: "Ensuring we continue to deliver long lasting social change in the communities we work in, Fusion21 are delighted to be supporting HACT to deliver this roadmap to help the future of social value in the social housing sector – we're looking forward to seeing the impact it has."
Work on developing and implementing the roadmap will begin in 2021, with involvement from over 30 different organisations, from inside and outside the social housing sector.