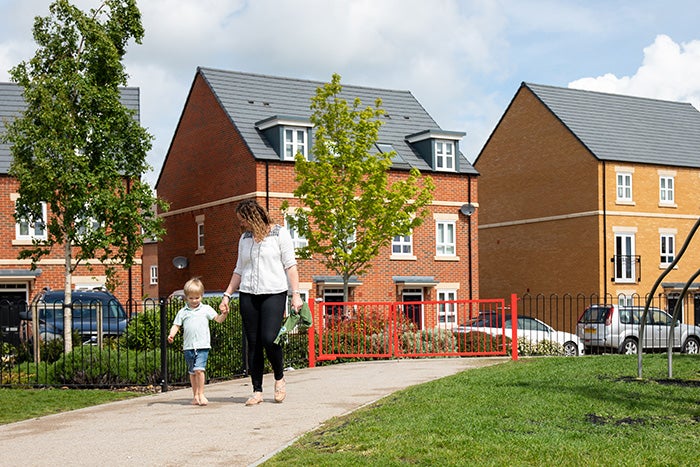 Boards approve proposed merger of Network Homes and Sovereign
Yesterday (7 September) the boards of Network Homes and Sovereign Housing Association (Sovereign) formally agreed to merge to form SNG (Sovereign Network Group). The merger will take place on 1 October 2023.
SNG will be one of the largest housing associations in the country with over 82,000 homes serving over 210,000 residents across London and the South of England. It plans to invest around £8.5 billion in existing and new homes over the next 10 years, with an annual development programme of up to 2,500 homes a year alongside an ambitious retrofit strategy.
Sovereign Chief Executive, Mark Washer, will become CEO of SNG. He commented: "Bringing these two great organisations together will enable us to invest in creating more homes, and better homes for our current and future customers. Combined, we will be a leader in delivering sustainable and affordable housing, including for social rent, as well as investment in communities.
"We are already seeing the potential for our complementary skills and experience to help us deliver better for each of our customers, and the future is hugely exciting."
Network Homes Chief Executive, Helen Evans, will become Deputy CEO of SNG. She said: "I'm pleased we now have the green light to pursue this exciting new chapter for both organisations as we join together as one organisation. As Deputy Chief Executive, I will be overseeing the transition and significant work is now underway to ensure we will have the right structures, systems, and processes to deliver for customers from 1 October onwards. I'm looking forward to working with Mark, our new Executive Board and colleagues in ensuring the new organisation is a success."
The new organisation will establish a new Community Foundation to invest £100m in direct support and access to external funding directly to residents and communities. It will also adopt Sovereign's Homes and Place sustainability and wellbeing standard that was co-created with customers.
The proposed merger was first announced on 13 March 2023. Both boards approved proceeding with the merger at their respective meetings following an extensive due diligence exercise, customer consultation at both Sovereign and Network Homes
and engagement activities with colleagues.
Due to the different geographic areas covered by both organisations there will be little immediate change for residents – who will be able to report repairs and request services in the same way as they currently do. Even when services are fully integrated SNG will continue to be locally responsive and deliver services in different ways in different places, in response to the requirements of different residents, homes and places.