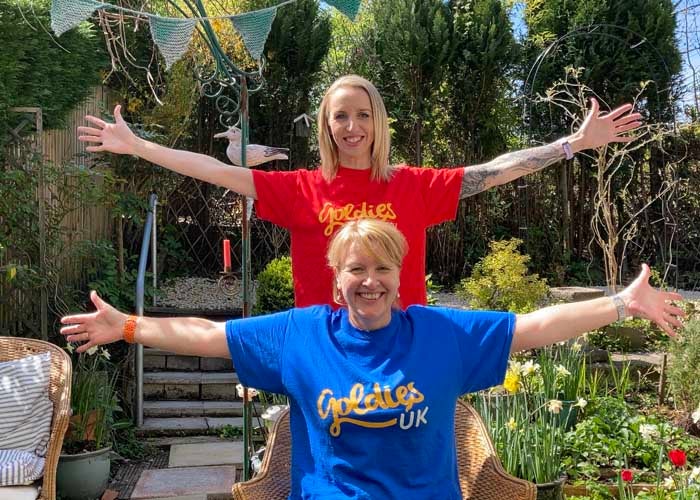 £46.5k grants support community-focused projects
22 charities and community projects in the South and South West of England have been awarded a share of nearly £46.5k project funding.
Sovereign Housing Association, working with not-for-profit digital fundraising platform The Good Exchange, gave grants between £1,500 and £8,500 to projects that focused on growing the impact communities can have on the things that matter to them.
The Golden-Oldies Charity, fondly known as "Goldies", delivers fun daytime social Sing&Smile community groups, supporting health, wellbeing and independent living by combating loneliness and isolation with older adults.
Founder Grenville Jones said: "We were absolutely delighted to receive funding from Sovereign Housing via The Good Exchange. We have many plans for 2022, including relaunching many of our popular social sing-along groups that had to stop with COVID, but also to launch many more new groups across B&NES, North Somerset, Bristol, South Gloucestershire and Wiltshire.
Rachel Peters, Community Development Officer for Sovereign, commented: "Our themes were community cohesion and growth and it has been great to support so many grassroots and resident-led projects that focus on bringing people back together and will make a real impact in our communities."
Other projects from Berkshire, Bristol, Dorset, Hampshire, the Isle of Wight, Oxfordshire and Wiltshire to benefit from the grant include Golden-Oldies Charity's singing social sessions, Bioregional's local climate action, Independent Arts' creative arts hub, and Shine Pinehurst's community café.
Julian May, Head of Collaborative Funding for The Good Exchange, added: "As well as the grants received from Sovereign, many of these projects have also received and continue to be eligible for funding from other funders in the area and we look forward to continuing to help the local charitable sector in this way going forwards."
"The ability for Sovereign to use The Good Exchange platform to give its grants alongside other grant funding organisations enables local charities to raise the money they need in a faster and more effective way, through a single application.
About The Good Exchange
The Good Exchange is a not-for-profit fundraising platform, wholly funded and managed by charity Greenham Trust. The platform makes it easy for charitable organisations to raise money from Greenham Trust grants, grants from other funders, donations from the general public and businesses and fundraising activities in Greenham Trust's area of operation. As the only charity-owned platform that brings together grant-making, crowdfunding, donations, charitable projects and fundraising in one place, the automated matching system with its simple single on-line application form has revolutionised charitable giving, making it more accessible, transparent and collaborative.
https://thegoodexchange.com