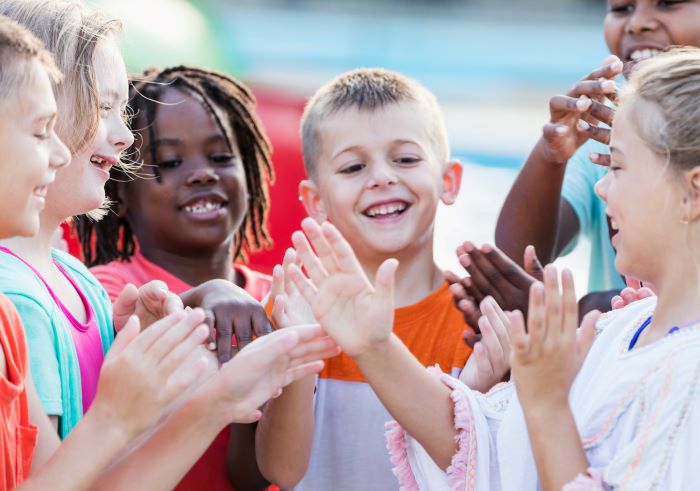 £30k grants supporting community projects
Charities and community projects in West Berkshire, North Hampshire and Oxfordshire have been awarded a share of £30k project funding
Sovereign Housing Association, working with not-for-profit digital fundraising platform The Good Exchange, gave grants between £1,000 to just over £2,700 to 16 projects that focused on improving health, wellbeing, education, social inclusion, sustainability, community cohesion, environmental issues and community spaces.
Valley Leisure Ltd, an independent charity based in Andover that aims to improve people's health and wellbeing by providing facilities and services that enable them to become more active, received a £1,000 grant.
Liz Murray, Valley Leisure Ltd Partnerships Development Manager, said: "We are so grateful for the grant from Sovereign, [it has] moved us significantly closer to our target.
"[It] will enable older people to access I Can Connect, [which] aims to improve older adults' physical and mental health and wellbeing in the comfort and safety of their own homes. [It will help them] overcome the health risks of sedentary behaviour and a lack of social connection, thus improving quality of life."
Other projects to receive funding were:
North Hampshire
Basingstoke Mencap was given £2,717.66, which will go towards its Greenfingers Going for Growth project, a horticultural training and therapy project situated on a large allotment site in the centre of Basingstoke.
Bishop Green Community Association's £1,750 will help fund its Bishops Green Youth Project.
Tadley and District Community Association's £2,000 is being used for youth and family workers.
Westside Community Association has £2,000 for its training and mentoring programme for BAME, Uniform groups and LGBTQ+ community groups.
Oxfordshire
Yellow Submarine's £1,750 will go towards its new skills and community project for young people with learning disabilities.
West Berkshire
Citizen Advice West Berkshire will use £1,750 for its service delivery.
Home Start West Berkshire has £1,579.36 for its maternal mental health service's Surviving to Thriving project.
Newbury Family Counselling Service will use £1,180 towards its supporting parents supporting children project.
Recovery in Mind, a mental health service, is using £1,750 to help with core costs.
The Redeemed Christian Church of God - Jesus Disciples Centre's £1,000 is being put towards its Youth Café operating costs.
Time to Talk West Berkshire has £2,270.98 for its counselling for vulnerable young people, £2,500 for its Thatcham outreach programme and £2,502 for its Hungerford outreach programme.
Volunteer Centre West Berkshire is putting £1,750 towards its voluntary sector support for voluntary action in West Berkshire.
West Berkshire Therapy Centre is putting £2,500 into its hardship fund, so all people with disabilities, whether or not they can afford to make a donation, can use its specialist gym service.
Sarah Fordham, Communities Manager for Sovereign, said: "Our theme this round was inclusive communities. It has been great to support so many local charitable and voluntary sector organisations who are delivering projects which will have a real impact in our communities and will help bring people together."
Julian May, Head of Collaborative Funding for Greenham Trust, added: "It was a pleasure to work with Sovereign to help distribute their grants to local charities and community organisations and maximising the impact of their funding with collaborative funding partners and public and local company donors via Greenham Trust's funding and fundraising platform The Good Exchange.
"We look forward to continue to support charities, community and voluntary groups working with Sovereign residents within a 20-mile radius of Newbury Marketplace."