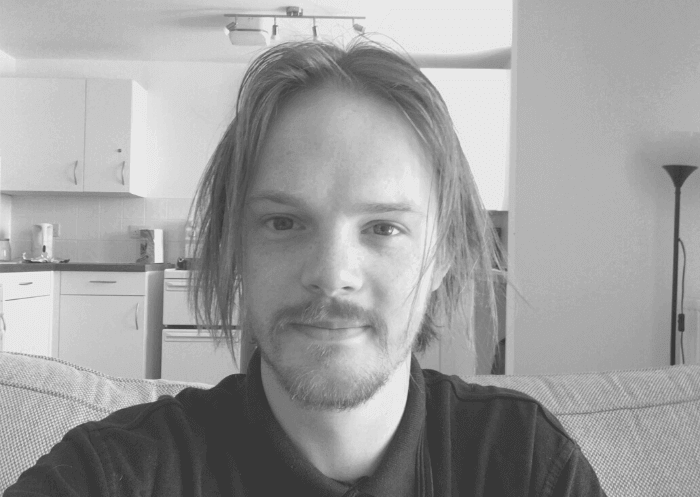 Writing the future
Writing has been the passion of our resident, Ryan ever since he can remember. Moving into his Sovereign home in January and living alone for the first time, gave him the time he needed to focus on his future career plans, thanks to a little help from Sovereign.
Ryan said: "I've been passionate about writing for as long as I can remember. In fact, I can still remember the first story I wrote when I was five, about a toad that went to Tesco's because he needed to buy more lilypads! Much of my decision making throughout my life has been geared towards ending up in a writing-based role, but what with one thing and another, before now I haven't had a chance to settle to it.
"I studied Politics and International Relations at the University of Kent and I worked in hospitality for a while – but my hope now is that I'll be able to begin a career within an industry I am passionate about.
"Shay, one of Sovereign's employment and training officers was in contact with me almost immediately after I moved in to my flat. I must say I wasn't the easiest to get hold of to begin with. But Shay didn't give up trying to support me, and if it wasn't for his continued support I would not be where I am today, studying an online course in Freelance Journalism and Creative Writing.
"Sovereign gave me an employment assistance grant of £300 towards a £345 course, which was incredible. This opened doors for me that, prior to talking to Shay, I had no idea existed.
"I would absolutely recommend Sovereign's service to anyone else who's dissatisfied with their current job or would like train to move further up the ladder. The whole experience has been brilliant and I've had doors opened for me that, prior to this, I had no idea were there.
"It was hard to ask for help - it felt very daunting to ask for help, but the support is there. If there is a specific thing you've been wanting to aim for but you feel there's been something in the way, ask these guys to help you out. They'll do a great job of it."
For support in changing career or following up employment aims contact emptrainingofficers@sovereign.org.uk / 01173 172488