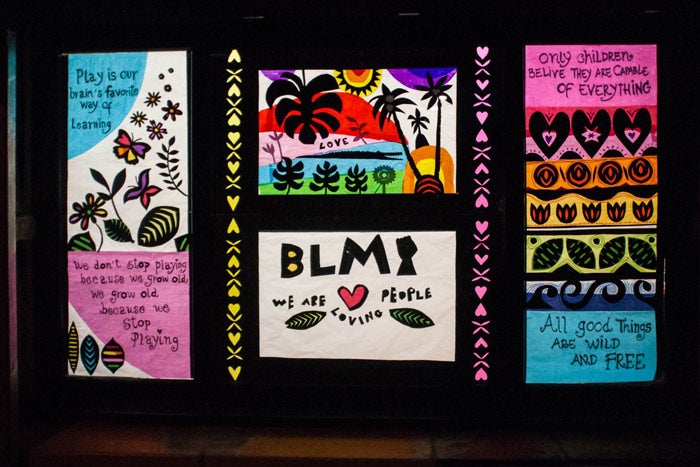 Walking in a window wanderland
Many of us have really appreciated the community spirit that the pandemic has fostered over the last year.
That's why we were one of the supporters of Window Wanderland in Bristol. Window Wanderland is an award-winning, Covid-safe project, which provides resources for communities to set up their own magical illuminated window displays.
Kits were delivered to local residents and two Covid-safe events took place, which were both a huge success, with 50 individuals and community groups involved.
The community were encouraged to walk around the streets of St Pauls as part of their daily exercise to view the magical outdoor galleries, which were inclusive of the whole community.
One local who experienced the event, said: "It was wonderful, and a lovely ray of hope in difficult times. I loved meeting people and getting to know the local area."
Daisy Mummery, our Community Development Officer, added: "It was amazing to see so many St Pauls groups involved. It was a great example of what can happen in the community when people come together."
After the events, a survey was sent out to those who attended. Out of the 26 people who completed it:
24 said they felt more belonging to their neighbourhood
23 felt more connected to the area
All 26 said felt more familiar with the area as a result of the project
After this year's success, it's hoped there will be another event in 2022.