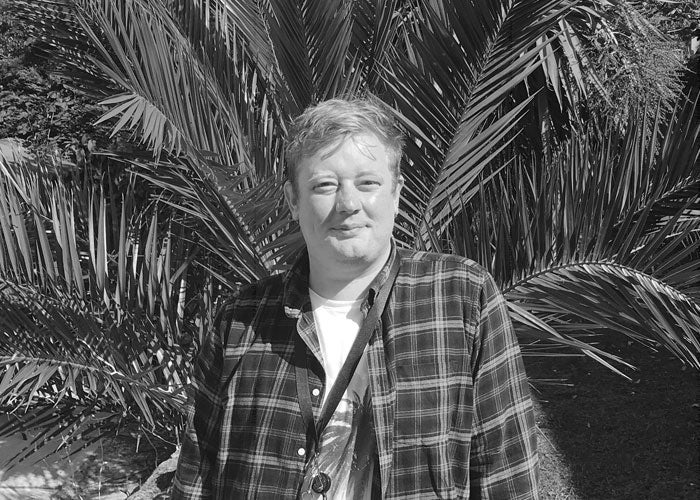 Supporting young people to make life changes
Chris Story is the team leader at the Foyer on the Isle of Wight. For Starts at Home Day 2021, he tells us about working through the pandemic, gaining accreditation for the Foyer and plans for a community café.
Starts at Home Day celebrates and emphasises the importance of supported housing, a world that I'm very proud to be part of. I work at the Foyer, a hostel that gives 46 young people between the age of 16 and 30 a place to call their own – and the support that they need to move forward in life.
I studied English and Sociology at university and always wanted to be in a job where I could make change happen. Before I joined the Foyer team I was a support worker for another housing association on the Island, working with people up to 100 years old.
The fact that I can now support young people to make big decisions earlier on their lives and access opportunities that they might not have had before is so rewarding. We've made some real changes in the way the Foyer is set up in recent years, making sure that the young people who live here have their say in how things are run.
I think the pandemic actually taught us a lot about responsibility and trust – and how to care for each other too, and reach out during tough times, despite the restrictions in place. I was so proud, both of the young people living in the Foyer and my team. We all adapted really quickly to what was, of course, a really weird situation for everyone, as normally we encourage shared meals and social activities as much as possible.
We used a Foyer Facebook page to chat with our young people one-on-one via messenger and we put together 'emergency packs' for those who had to isolate with food, a microwave for their room, toilet roll, magazines and even an X Box on loan! We tried to make what was a pretty rubbish experience for everyone as painless as possible.
I think the success of the year, combined with the other changes we've made led to us being awarded a commendation by the Foyer Federation – we're one of 20 out of 55 Foyers who've been recognised.
A lot of what we did was turning a somewhat old-fashioned service with lots of formal, dry paperwork into a lighter, more focused, more resident-led and organic experience. Rather than asking directed questions because they are on a form, we work with our residents to find out what they need and want at a given time, beginning with a support plan when they move in and checking back with them at regular intervals.
The whole system is far less patriarchal and recognises that because these young people may well be Sovereign tenants of the future, learning how to manage a tenancy, and how to be part of a community that makes joint decisions is all important stuff. This might be the first time in their lives that these young people have it acknowledged that their voice is important.
In fact, recently we put in a bid for some funding to create a community café. We have this massive, modern bright space and so, one afternoon a week we'll invite young people in the area in, to chat, to hang out, to ask questions if they need to. The plan is that our residents will run the café – offering simple things like squash and toast to start off with, which will again help them to build employability skills by taking their food hygiene certificate and other relevant qualifications.
There are youth clubs for under-16s in Ryde, but there's nothing much set up for young people with the kind of issues that we see. We hope they'll come in off the streets, particularly in winter time and that we - and their peers who live at the Foyer - can support them in heading off some of the difficulties in their lives before they have chance to take root.