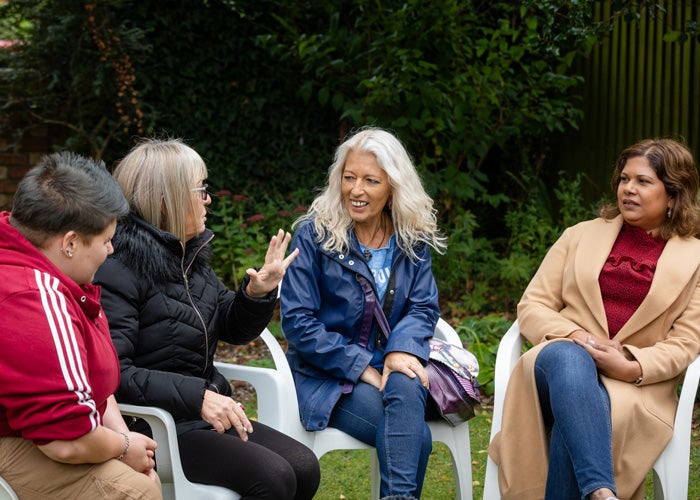 Support for mental health service
We supported Eight Bells for Mental Health with a £3,000 grant.
The Newbury charity used the funding, along with other money raised through The Good Exchange, towards delivering services in a different way after lockdown.
Members now have access to an extra drop-in day, so it's less crowded, and sessions are run across West Berkshire
Staff hours have increased, too, so they can go out and meet people who are isolated. They can help them with everything from regaining confidence and referring them to health and social services, to working through benefit applications and appeals.
More than 200 people are supported by Eight Bells' work.
The charity's Coordinator Kathryn Dundas, said: "Eight Bells for Mental Health has been a lifeline, especially for those who became isolated and withdrawn during the pandemic.
"One of our members said they've made a lot of friends and it's a uniquely supporting community where everyone looks out for each other."
Rachel Peters, Community Development Officer for Sovereign, added: "I got to visit a session recently and saw how the work they do is benefitting members – the art that some of them were creating was amazing and it was great for them to have such an outlet to help them connect and relax."
"It really is like one big family."