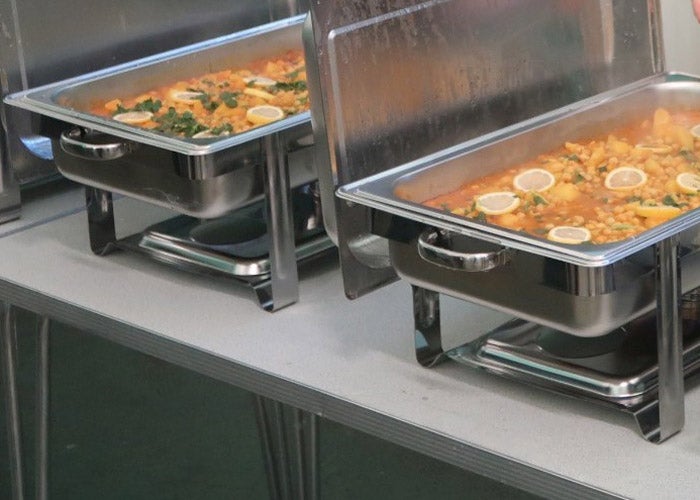 Strive Live – Pardeep's story
We've been working with social enterprise Enterprise CUBE, to offer our residents completely free access to its Strive Live business programme, 'the start-up hub on your sofa'.
Conducted exclusively on Zoom, the seven week programme, with added guidance from our Business Enterprise Officer Josh, gives residents expert advice on everything from finding the money to start up and register their business, to how to price services and market to customers.

At the end of the programme, they also take part in a 'Dragons' Den'-style competition and can apply for one of our start-up grants.

Pardeep was first referred to our Employment and Training team in August 2021. Based in Bristol, her aim was to open an Indian food catering business, providing authentic Punjabi cuisine for venues and events around the city.
She tells us how the Strive Live programme has impacted her business plans and what her hopes are for the future:
Before contacting Sovereign, I'd received some guidance from local enterprise support agencies, who'd help me run a pilot during lockdown.
This involved sharing my food with people on my estate to get their feedback and it was a resounding success.
Having never run a business before, I needed to understand how to officially start one, so I enrolled on Strive Live, which gave me the confidence and understanding to pursue my idea.
Working with Josh, we planned my next steps, which included arranging local authority permissions.
We also worked on a business plan, cashflow forecast and what I needed to buy.
The main investment I needed to make was commercial equipment so I could make food at scale, so I applied for a business grant from Sovereign.
I also applied for Sovereign's training grant, so I could complete an online business accounting and bookkeeping course.
I was then ready to begin trading.
In December 2021, I received my first booking at a local pub, which was hugely popular and received great feedback from locals.
My mother and I decided to call my business 'Taste Amritsar', which is a tribute to where my family originate, and from which my food is inspired.
I now run Taste Amritsar flexibly alongside part-time work and my family.
I'm still in touch with Josh as I'd like to start a 'meals on wheels' service, so I can provide food to older people in Bristol via local authority and third sector contracts.
I have developed knowledge and skills within business which I never had before. Whilst I've registered my business it's enabled me to develop more of a business mindset in other avenues.
My experience from Strive Live has also meant I was able to give another Bristol resident guidance around starting up their Malaysian food business.
Our Business Enterprise Officer Josh, said: "Pardeep is one example of many residents who have benefitted from the full suite of business and self-employment services available with Sovereign.
"This career path is an attractive and flexible option for many, and it is our aim to make self-employment opportunities as accessible as possible to all residents. Through the provision of courses, resources, grants and mentoring, we will continue to enable ambitious residents to launch and grow profitable and sustainable ventures."

If you're a Sovereign resident and would like support from our Employment and Training team, please email employmentandtraining@sovereign.org.uk and we'll be in touch.