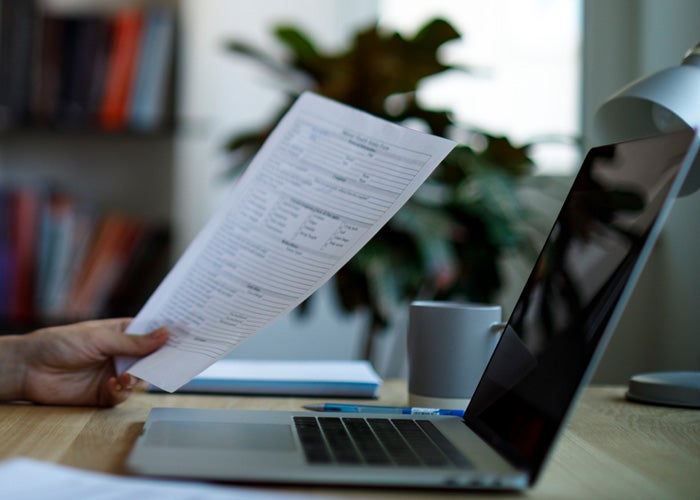 Sovereign helped me create a brighter future
"My financial circumstances changed radically when I became a single mother, and because I wasn't generating any income, my rent became overdue."
"I spoke with my Income Officer at Sovereign and she mentioned the employment and training service they offered."
"From that, I started working with Helen, Sovereign's Employment and Training Officer, in December 2021."
"I'd been actively looking for work for a few months before I came to Helen – I'd finished many training courses, qualifying as a Level 3 AAT Accountant and completed my Administration NVQ2."
"I had knowledge and skills but I wasn't confident about my work experience."
"Helen helped me understand how I could market the skills I already had, rather than having to gain new work experience. We also looked at modern ways of looking for a job, including using social media."
"A few weeks later, I found work, which boosted my confidence. My job's in an industry with flexible hours and development opportunities."
"All of these achievements have increased my confidence about myself, made me proud and shown me a bright future for me and my sons."
"I'm now looking forward to the next level of AAT and getting promoted at work. I also want to get my driving licence."
"I believe that, in circumstances where people feel scared and unworthy, they don't see opportunities and that it takes many amazing people to help them grow."
As Maya Angelou said: "Nothing will work unless you do".
For more information our service, please visit our employment and training page.