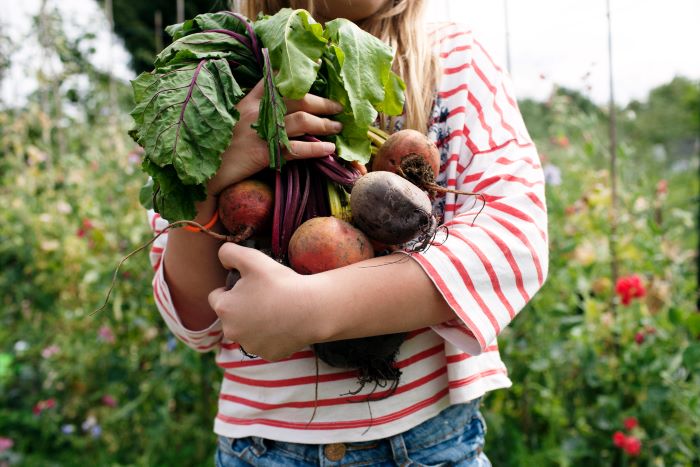 Planting seeds today for a better tomorrow
Solent Youth Action (SYA) is a charity based in Eastleigh, focusing on creating support and routines for young people who might otherwise lack this in their school and home environments.
SYA is one of 13 projects which received funding as part of the first round of the Sovereign #iwill Fund. The group was awarded more than £8,400 to support young people like Caden to design, develop and build an outdoor kitchen area at The Routes Skills Centre.
Before becoming involved in the project, 10-year-old Caden was anxious about attending school, trying new things and engaging with others. But the project has proved to be a complete revelation for him.
As well as making friends with others, Caden has learnt key skills such as how to grow food, prepare it and even cook. Working alongside others, he's also learnt how to use a range of tools safely, plan events and forge stronger links with those in his community.
Together with other young people involved in this project, Caden's been busy working towards certified accreditations in construction and horticulture. And thanks to the Sovereign #iwill Fund and Solent Youth Action, more than 20 young people now have an additional qualification they can be proud of.
At The Routes Skills Centre, the seeds have been planted for volunteering and community engagement long into the future.
This is because many schools in the area are unable to offer food technology as part of their curriculum. But the newly built outdoor kitchen is set to fill this gap – by giving more young people the chance to use the outdoor kitchen.
Following in Caden's footsteps more students will learn how to grow and cook food, and in doing so, benefit from the legacy which has been created by the Sovereign #iwill Fund and Solent Youth Action.
Caden's come away from the project more positive about attending school, and with an increased self-belief that he is able to shape his future too.
When asked what he thought about the project he said: "I love coming to the Routes. I like being outside and building things".