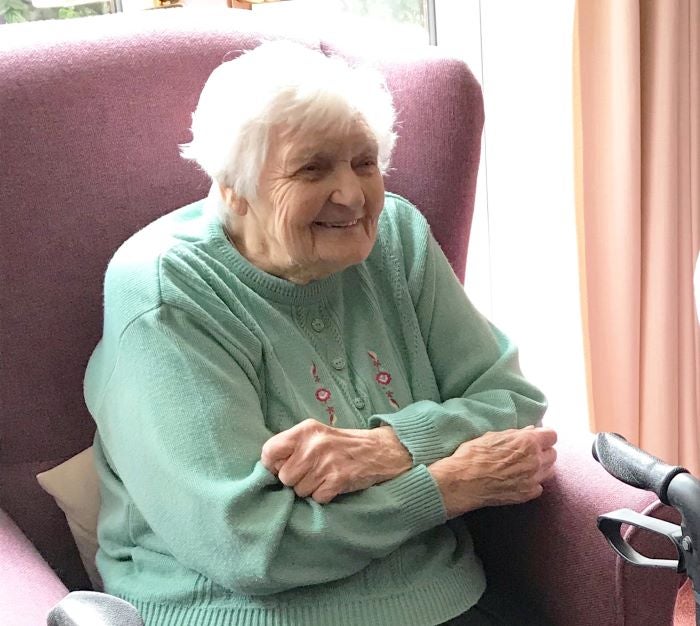 Hair and beauty students nail being the perfect penpals
Abingdon and Witney college students have been writing postcards throughout lockdown to residents living at two Oxfordshire Housing for Older People schemes managed by housing association Sovereign.
Residents at Fountain Court in Abingdon and The Willows in Bicester had previously enjoyed visits from students carrying out free hair and beauty sessions in the communal lounges, but due to lockdown restrictions visits were put on pause.
To keep friendships between the residents and students going, and to brighten up the days of older people missing friends, family and the outside world, Sovereign wellbeing officer Tracey Scutter set up the penpal scheme.
She said: "The students were keen to get involved and quickly put pen to paper and wrote some lovely 'Getting to know you' post cards."
Resident, June, aged, 92, wrote in one of her missives: "Sorry about the writing, I have bad hands. I talk better!"
Bethany Brown, a Level 2 Hair student, said: "I found writing and receiving the letter from the very interesting and quite supportive for us both. The lady who replied to me wanted to be penpals. It's nice to learn about each other and keep in contact to see how we're getting on and how life is going. It has been a really good experience."
Amelia Wilkes, Level 2 Beauty Therapy Student, agreed, saying: "When I was writing my letter I felt a little sad that I couldn't talk to anyone in person but happy that someone would have someone to talk to even if it is by letters only. When I got my reply I was so happy that I was able to make someone's day a little better and I loved that they took the time to reply."
Nikki Samuels, Curriculum Manager for Hair & Beauty at Abingdon and Witney College, added: "The collaboration between Sovereign and Abingdon and Witney College is such a positive one, that we really cherish. It is most rewarding to see how both the residents and students benefit from each other's company. The students and staff thoroughly enjoyed visiting various schemes, to provide hair and beauty treatments, in times gone by. We're so pleased to be writing postcards instead over this last challenging year and can't wait until we are able to return in person."
It's hoped that the in-person beauty sessions will begin again later in the year.