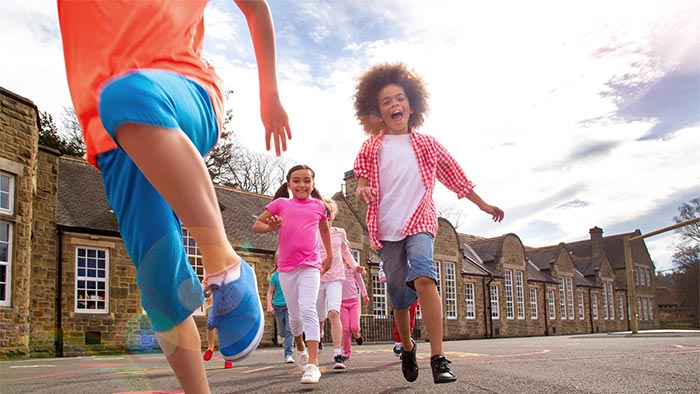 £8.2k for activities and food programmes this summer
We're delighted to be working with a number of fantastic organisations across our geography in the delivery of a wide-variety of summer activities and food programmes for families, children and young people.
We strongly believe in the important role that out-of-school and summer and food programmes can play in supporting our communities and those families most in need living in our communities so over the next couple of months, we will see our customers having the opportunity to access food, healthy eating, educational, physical, cultural and fun activities.
These will not only support their individual health and wellbeing, but also contribute to reducing social isolation in our communities. School holidays can be pressure points for some families so we are looking forward to seeing the positive impact of these activities and the great work done by our partners.
Funding distributed in total: £8,255
Partners we're working with:
Oakfield Primary School, Theatre Education, Ryde Town Council - £815
This funding will help 35 young people access a Theatre Summer Holiday Provision that includes food. The project will be jointly funded by the HAF programme and us. The funding from us will create a holistic programme where families will be invited to attend advice and guidance sessions and food budgeting advice too.
The Vale Pantry and The Friendly Food Club- £1,040
This project will take an intergenerational approach to activities and will provide:
Exercise sessions: each Saturday morning, outside on the Rec in Sturminster Newton. This has been hugely successful in June and July, with anywhere between 30 and 80 turning up on each session and everyone is asking whether there can do more. This is inclusive and open to all ages who might want to join in.
Cookery Workshops - Four workshops will use the Scout Pavillion in the Rec as a venue. Children will cook indoors and then eat outdoors picnic style with parents or carer. The Friendly Food Club will support at two of these sessions.
Creative Kids- £1,000
This programme will provide school holiday activities for young people, including 30 fully-funded sessions for our customers via referral to the school holiday arts club provision. The project will allow free access to our customers - the sessions will explore a wide range of combined arts activities such as drama, dance, puppetry, film, photography, music, storytelling, craft and experiment with different artistic techniques such as oils, watercolours, inks, spray cans, clay and charcoals. The day is broken into workshops where visiting artists inspire the children to explore their creativity. The provision specialises in combining traditional and digital arts and use iPads to create, record and share arts journeys on digital portfolios. All participants will be enrolled onto The Arts Award and given the opportunity to gain a National Qualification in the Arts.
Westside Community Centre, Basingstoke – £2,000
We're supporting the summer holiday programme sessions across two centres, Westside Community Centre in South Ham and the Ridgeway Community Centre in Buckskin, for four weeks over the summer holidays. The funding will go towards providing four additional free spaces per day for our customers, with a total of 25 families benefitting from programme.
Hatch Warren & Beggarwood Community Association, Basingstoke - £1,400
We're supporting the Summer Street Programme at the Warren Youth Club in Hatch Warren, Basingstoke which our customers residents from Brighton Hill and new development Kennel Farm can attend and benefit from. The funding from us will go towards programme activities and hot food for 65 young people.
Exeter City Community Trust - £1,000
Summer activities will take place in Merrivale Park located in the heart of one of our communities. The funding will help to support the wellbeing programme taking place in the community, running from 5 August. This will continue to be a partnership between Well Being Exeter, Exeter Community Initiatives and Exeter City Community Trust, as well as Exeter Live and Move. There will also be involvement in talking to the community, and promoting physical activity and ensuring this project continues to engage and provide support for the local community in the winter.
Lyde Green Community Association, South Gloucestershire - £1,000
The purpose of the funding is to support the Lyde Green Community Association with running their summer activities and mini-festivals.
For more information about how we're investing in our communities, please visit our Thriving Communities pages.