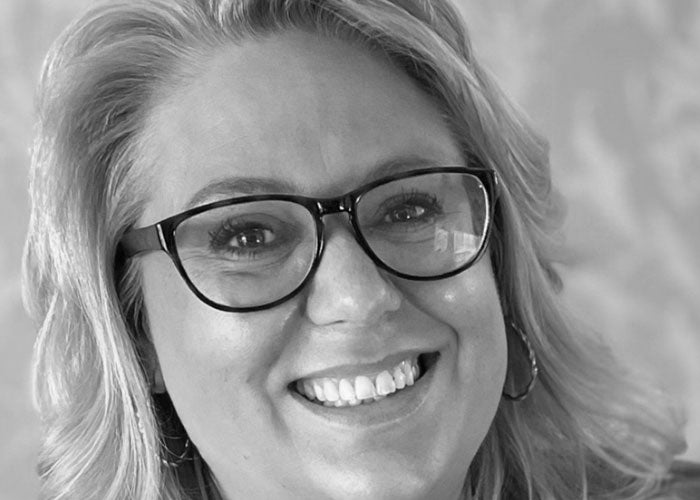 Nicola's story
Sovereign supported self-employed Nicola with a £700 grant to focus her counselling business on helping those with eating disorders. Here she tells us what an impact that funding has had.
"I'd always worked in jobs that involved listening to people – from hairdressing to managing a bar, and even when I ran a bouncy castle business, others seemed to warm to me and seek me out as a good listener.
"I moved into my Sovereign home with two of my daughters and was initially working as an ambulance driver. But the hours were pretty anti-social, and I was struggling to be at home for my girls. So I decided to retrain as a counsellor – putting my listening skills to good use.
I qualified in 2018, it was one of the proudest days of my life. The studying and the personal introspection as you look to examine your own personal issues - required if you want to be a counsellor - is pretty intense.
After that, I set up my own business, as well as volunteering for a local charity which supports people in my community in North Somerset. They make whatever donation they can afford to access sessions. I've continued to work with them to this day, as it feels good to give something back.
It was shortly after I set up my own business that I turned to Sovereign's employment and training team for support. Although I had a few clients, I knew that I wanted to draw on my personal experiences to offer further support to those struggling with eating disorders. Rather than borrow money from family, I discovered that Sovereign could fund a specialist course for me with the National Counselling Service.
I studied hard for six months, learning about eating behaviours, comfort eating, the language of restriction – and also re-examined my own battles with food.
I am so glad I went down this route. Lockdown in particular seems to have created new issues for people – and I'd say that 70% of my clients now are those dealing with anorexia, bulimia, binge eating and other related disorders.
It feels good to be able to offer support, and I'm hoping to establish wider networks in the near future, so that people can come together, either online or in person to talk about their journeys to kinder, more mindful relationships with food.
For anyone running their own business, or thinking about doing so, I would whole-heartedly recommend talking to Sovereign's employment and training team to see how they can help you, both with advice and funding. My business wouldn't be where it is today, without that helping hand that they offered."
To contact our employment and training team, email: EmploymentAndTraining@sovereign.org.uk or call 0300 5000 926.