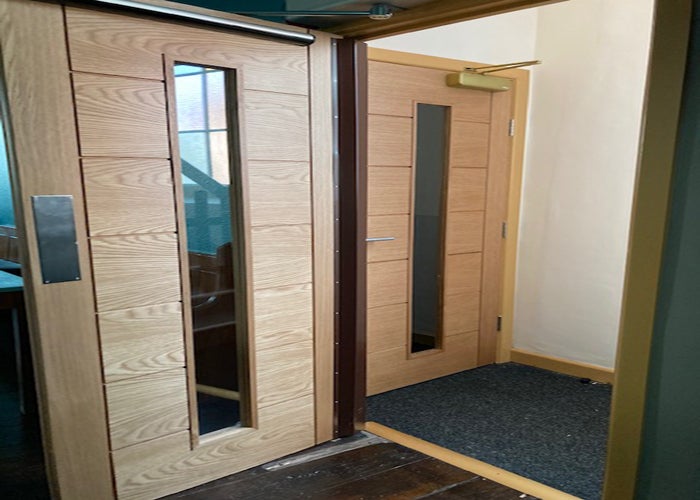 New doors make community space more inclusive
We supported Zion Bristol with a £3,500 grant to adapt its entranceway to make it more inclusive.
The adaptation means it's now fit-for-purpose for those with physical disabilities, prams or other mobility issues.
Funded as part of our community grants programme with the The Good Exchange, other funders included Bristol City Council and the Co-Op.
Jess Wright, Zion Bristol's manager said: "The new doorway has already made a huge difference to our visitors – before, anyone using a wheelchair or a buggy had to struggle to get through two sets of doorways that were part of the original chapel building and so were narrow and difficult to open.
"The new entranceway works have moved the doorways and added automated doors into the café space so that accessibility is much easier for everyone."
Daisy Mummery, Community Development Officer at Sovereign, added: "I'm delighted Zion Bristol is now more accessible for everyone, so they can benefit from the community café, community activities and creative event space."
Sovereign is inviting community groups and local charities with projects focused on health and wellbeing to apply for its new grants programme with The Good Exchange. Applications close on 30 June 2021.