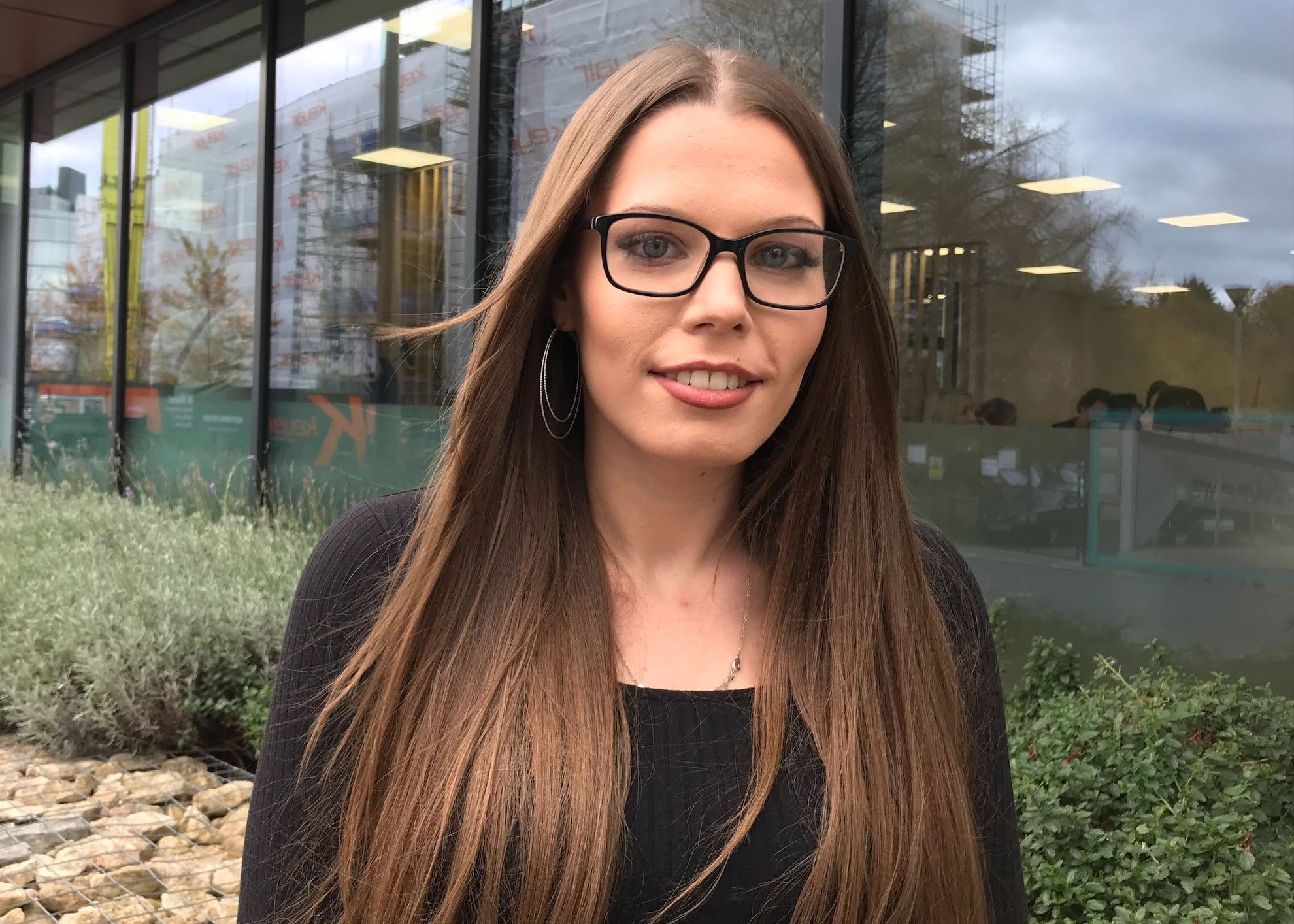 Meet Sovereign Kickstarter Emily Feltwell
We're welcoming 40 Kickstarters to Sovereign over the next few months, as part of the government scheme to get young people back into work. Emily is one of the first to join the team, starting a position as a Communities Communication Assistant.
She said: "Sovereign is everywhere where I live. There are always vans going past my window, and many of the houses and blocks around are Sovereign homes – and of course, I live in one myself. Lots of people had also told me that Sovereign was a good place to work in terms of the benefits and the different types of roles that were available.
"My dad died when I was ten, which had a big impact on our family. My sister, who's a couple of years older than me, really knuckled down and focused on her studies. I'm hugely proud of her and the way she's taken control of her life.
"In contrast, I rebelled at school, and I left quite early on, although I did take some exams later, getting my English and Maths qualifications. As a result, the path leading me here to Sovereign has been really varied: from an internship in contemporary dancing in Winchester, to waitressing, to jobs in retail, in a betting shop, as a carer.
"I was on Universal Credit after being made redundant when the roles at Sovereign came up. I was really keen as I enjoy interacting with people and since I've started work everyone has been lovely, helping me get to grips with my first office role online.
"It's been more straightforward than I expected it to be getting used to using the systems, despite a few technical difficulties first day. Everyone is really positive – and building my confidence. Part of my role is going to be collecting stories like this one. It is quite a strange experience to see my story laid out like this, but it's helped me to understand why case studies – as they are called, I now know! – are so valuable.
"When people read stories about real lives it makes them realise that they can do it too. I'm looking forward to seeing my first one go out into the world, to start making a difference – and seeing whether my story interests other people too."