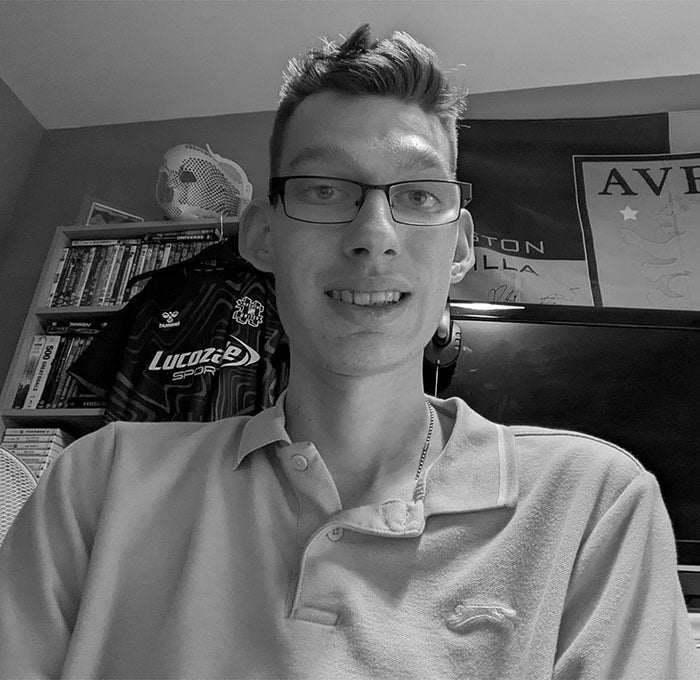 Meet our Kickstarter Jack Dunn
Jack Dunn, 20, found leaving school during the pandemic tough, a bit like dropping off the end of a conveyor belt. He'd decided university wasn't for him, but finding an apprenticeship proved difficult, until he discovered Kickstart.
"I left school in 2020 after finishing my A levels. Doing them under Covid conditions and then when school completely disbanded, was not a great experience. Some of my friends went to uni, but I decided to try and get an apprenticeship. Because of Covid, though, a lot of the places I was applying to didn't even send responses, or I'd get a 'thank you but you've been unsuccessful'. It was quite disheartening, especially when I got offered a role and then lockdown started again and they said 'you would have been hired, but we can't train you as well as we want to,' so that fell through too.
"At that point I decided to go on Universal Credit to get some money while looking for jobs and around March 2021 I was introduced to the idea of Kickstart. At first I thought, it's only for six months, what's the point?
"But after another month or so I changed my mind and thought I'd give it a go – I'm really glad I did! I went through Gez, the Kickstart Manager at Sovereign and signed up. He suggested the job I have as Housing Response Admin Assistant might suit my skillset. I raise repairs for the response team, phone the property manager, book inspections, sort out contractor jobs – it's all quite varied. I also do admin in the real world too like printing, franking and sending out letters.
"For me the hybrid working has been good – I thought I would get distracted by home stuff like the TV or other people in the house, but I've found that I can do it, I just shut myself away.
"To build up my confidence, we decided it was easier for me to be in the office – so I do two long days and three shorter ones at home. Then I can ask questions and see real people. My work colleagues have given me the best experience. My Kickstart buddy gave me a month-long induction plan, and everyone is very nice and we like to have a laugh.
"At around three months I did start getting a bit panicked, I was worried that my contract wouldn't be extended, but I kept my head down and worked hard. My managers told me they wanted me to show a bit more independence – and now I'm staying until July, which is brilliant. I'd advise anyone thinking about Kickstart to do it. Even if the job doesn't start out as your cup of tea you learn all kinds of skills through the Kickstart learning too, so I'd definitely recommend giving it a go."