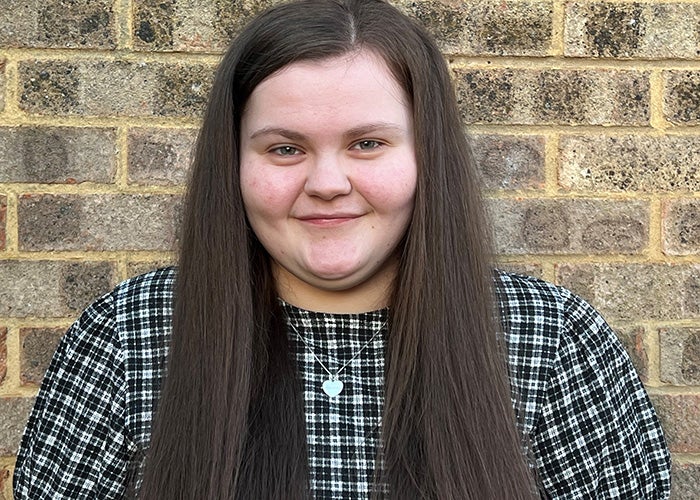 Meet our Kickstarter Charlotte Northover
Charlotte Northover
When Charlotte left school she set her sights on working in care, and shortly after leaving full time education she undertook some voluntary work in a local care scheme.
"I really enjoyed making a difference in people's lives, seeing that smile on their face, but in the long term I realised that a hands on care role wasn't for me. I wanted to find another way that I could help people.
"To improve my prospects for employment I used the time during lockdown to complete a qualification in Business Admin.
"I was part of one of Sovereign's earliest Kickstart cohorts, and I started work in Blandford in June 2021, where I've been supporting the Digital and Fundraising team as a 'Money & Digital Admin Assistant'.
"Initially I was doing data input type tasks, but as I've gained confidence I've been given more responsibility. Kickstart has given me a great understanding of what goes on behind the scenes of a large social landlord.
"I'm currently supporting the team with the 'Helping Hand Fund' for people who may have fallen on hard times, for example losing their job can apply for one off vouchers to help them through that rough patch. It can be used on whatever they want, clothing, spent on their children or for shopping.
"Another of my projects has been helping with the 'Get Online' campaign for residents of one of our housing for older people schemes in Christchurch. I had the chance to visit the scheme with one of the scheme officers, which was really enlightening.
"It was fantastic to gain job security when my contract came to an end in December. It's so great to have the opportunity to work with a large employer like Sovereign."