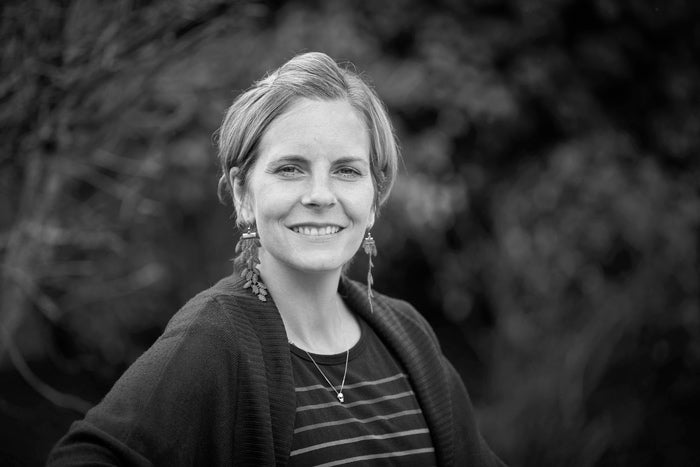 Jane Carmichael, PR Specialist
Jane Carmichael is a military spouse. She's also Sovereign Housing Association's PR Specialist. Here she feels slightly meta as she writes her own case study.
I've just celebrated my three year anniversary at Sovereign. That's the longest I've ever had a job. Ordinarily I have to give up what I am doing every two years when we move house, because my husband is in the Armed Forces. It's made my CV look pretty patchy, despite the fact that I have more than 15 years' experience in PR.
I used to try and hide it or gloss over it, after some pretty unfair interview questions, like the one where I was asked: how will you cope with childcare when your husband is away? Or the time when I was turned down for a role 'because we know from your CV that you're Army, so you'll be off soon.'
No-one can guarantee that they will stay in a job forever. No-one can predict what their next 12 months will bring. But when you employ a military spouse you get someone who can hit the ground running – because what we do know is how to unpack 50 boxes, start three children in a new school, find out the best dog walks and where the local supermarket is, all in 24 hours.
If you employ a military spouse you get someone who is adaptable – we've turned our hands to many roles and we wear many hats. You get someone who is determined - because we'll come in, assess the situation, knuckle down and get the job done. And finally, you get someone who is interested and engaged – we want to suck up all the knowledge we can, and take every opportunity that's offered, just in case time is short.
And that's exactly what I've done at Sovereign as a PR Specialist. Starting on a temporary maternity contract, after a year I was given the opportunity to go for a 'step up' permanent role – and was thrilled when I succeeded. In the three years I've been here, I've learned a tremendous amount about social housing. I've produced three (soon to be four) annual reports, I've co-written around 40 blogs, I've authored hundreds of press releases, and I've tweeted and Linkedin-ed nigh on a thousand thoughts about the things that our business does best.
I've helped build Sovereign's reputation, protect its reputation, grow its social media presence. I've written on homelessness, the environment, hoarding, community engagement, data, employment and training, Universal Credit, clean ups, playgrounds…you name it, I've learned it, digested it and shared it. I want other people to understand as much as I do about this fantastic organisation.
I've also had the chance to develop myself. Last year, I applied to take part in Aspire – Sovereign's course for wannabe leaders of the future. The year-long Institute of Leadership and Management programme offers a safe space for people to learn about managing a team, about how to be an inspirational leader, about what it means to 'be in charge of' other people that you've never met before. It's been gruelling at times – there's a lot of introspection, a fair amount of studying, my creaky brain complaining. But it's also been inspirational. I think Sovereign is amazing for investing in me. For taking a chance on me. I appreciate it greatly.