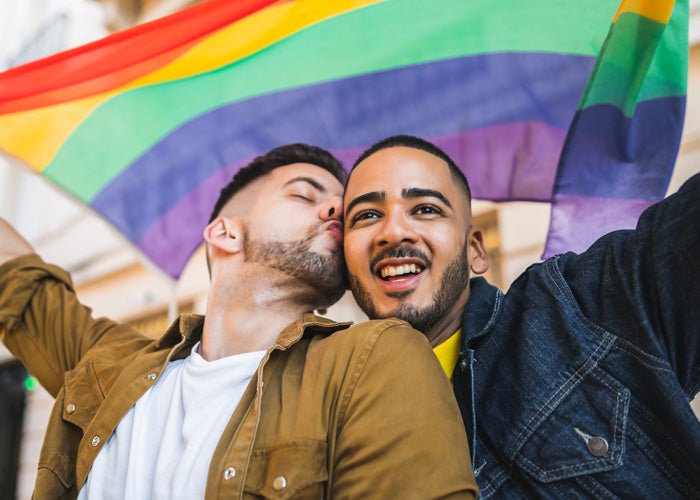 Increasing provisions for the LGBTQ+ community in the Thames Valley
As we launch our next round of community grants through not-for-profit digital fundraising platform The Good Exchange, we're looking back at projects that have benefited from our funding.
During Pride month, we gave over £1,400 to Support U, a leading LGBTQ+ help and support service.
Part of The Good Exchange's mental health 'Surviving to Thriving' campaign, Support U's project focused on finding funds to increase the amount of in-person provision they could provide for mental health, support and socialising in their premises.
Andrew Stonehill-Brooks, Chairperson for SupportU, said: "Thanks to kind donations like this, we can tackle the isolation, segregation, discrimination and loneliness that has resulted from the pandemic, helping to promote healthy and connected lives, together, putting us one step closer to equality for all."
Rachel Peters, Community Development Officer at Sovereign, added: "It's great to support community organisations like Support U, to ensure that our work is inclusive and reflective of our communities, offering support for mental health to all those who need it.
"It ensures our communities are connected and cohesive, which is the theme of our next round of funding."
Julian May Head of Collaborative Funding at The Good Exchange said "The grant that Sovereign has made via The Good Exchange local crowdfunding platform has kick-started this much-needed fundraising appeal but more money is needed for the charity to meet its target. I encourage any grant-giving charities or organisations that would like to support this project to get in touch with me at julian.may@thegoodexchange.com and for members of the public to donate here: https://app.thegoodexchange.com/project/18766/support-u-ltd/lgbt-mental-health-surviving-to-thriving."
Charities and community groups that have projects that focus on community cohesion and growth, located within three miles of our homes, are invited to apply for a share of our new £45,000 community fund, via The Good Exchange.
Applications can be submitted on our page on The Good Exchange from 1 September to 31 October 2021. Start your application here: https://app.thegoodexchange.com/funders/10874/sovereign-housing-association