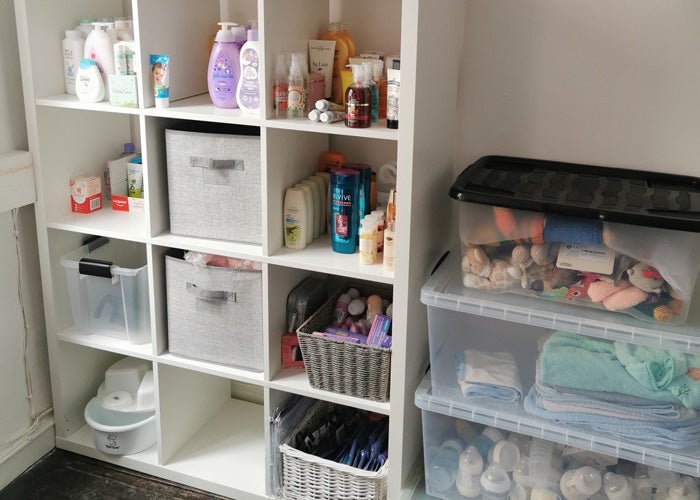 Hampshire baby bank benefits from funding
We supported charity Baby Necessities with a £2,057 grant through our fund with The Good Exchange, to help it buy storage and office supplies for its new community space.
Sovereign is inviting community groups and local charities with projects focused on community cohesion and growth to apply for its new grants programme with The Good Exchange. Applications close on 31 October 2021 .
Baby Necessities was started by Hampshire mums during the pandemic, when they became aware of the need for baby banks and wanted to do something to help.
The charity collects quality pre-loved baby items, such as clothes, toys and equipment, and distributes them to families in need across Southampton and surrounding areas.
Their vision is to support families during hardship, and re-cycle and reuse items to protect the environment and reduce waste.
They moved to a new community space in Romsey, so they could help more families.
They applied for funding through The Good Exchange, to help set up their new space. They had donations of equipment, toys and clothes, but needed storage for these items so they could work more quickly and efficiently.
Our funding through The Good Exchange has meant they can sort and pack bundles for families more easily, improving their efficiency and increasing the number of people they can help.
Laura Denham from Baby Necessities said: "Sovereign's grant was one of the first pieces of funding we received. It's been monumental to where we are now.
"We are forever grateful for them having faith in our project. It's helped us help so many local families"
Amy Houghton, our Community Development Officer added: "It's been so exciting to see Baby Necessities go from strength to strength this year, as they continue to support increasing numbers of families.
"I'm really pleased the funding they received from Sovereign through The Good Exchange has contributed to being able to help more families, in addition to supporting Baby Necessities to grow their charity."