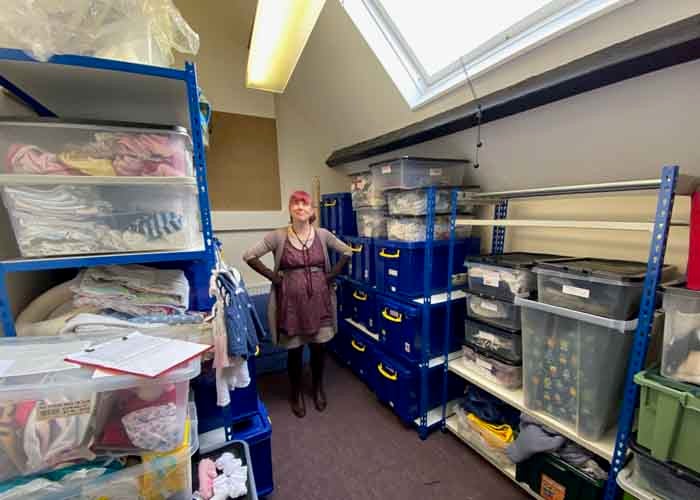 Grant makes Faringdon clothes library reality
The Place children's centre in Faringdon has offered toy loans and sourced baby equipment for families for some years.
But when it moved its premises to The Corn Exchange in the town centre, there was an opportunity to expand the services it offered.
The Place approached our Community Development Officer Jenny Bowley to ask if we had funding available for them to set up a children's clothes library.
There would be a dedicated room where donated clothes, shoes and more could be stored and people could use as needed.
Our £1,122 funding paid for racking and boxes, which staff and volunteers used to organise the donated items into different age groups - parents can easily choose what they need and save money.
The library has just celebrated its first birthday, and since it started, over 60 families have used this resource.
Carole Gough from The Place said: "The clothes library has been such a useful asset and has led to more engagement with families.
"An example of this was when a mum with a premature baby was referred to us – we were able to provide tiny baby clothes, then through this early link, she's attended our baby massage course, been introduced to the Community Larder and, when her family had to isolate, we were able to deliver food to them.
"We would very much like to thank Sovereign for their help in setting up the room."
Jenny added: "The Place's staff and volunteers were working really hard to support people in Faringdon and I could see they had the assets, strengths, skills and contacts to get this moving - we just helped them create a space they could really use, make work and be proud of.