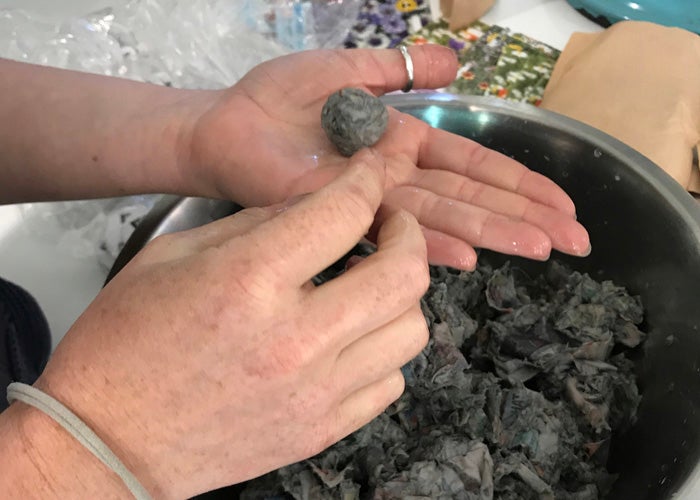 Giving Bristol's nature a hand
We're working with Backyard Nature to encourage our residents to make use of their green spaces and encourage nature to thrive.
At Coniston Community Centre in Bristol, Backyard Nature and our Community Development Officer Henry set up a 'nature drop-in'.
They gave out nature 'tools', including packets of seeds, bird feeders, seedballs, bug magnifying pots, bulbs, and bug hotel colouring worksheets.
Residents made seedballs out of newspaper and wildflower seeds, found woodlice, worms and spiders in the garden and coloured in the bug hotels.
Sophie Forge, Senior Campaign Manager for Backyard Nature, said: "We had a great two hour session and it was fantastic to hear what people are already doing for nature at home, as well as with the wider community."
Henry added: "I also think one of the most wonderful things about Backyard Nature working within our communities is how their work could end up having a positive impact on people's mental health.
"It's environmental projects like these that we're prioritising in our journey to be carbon neutral by 2050."