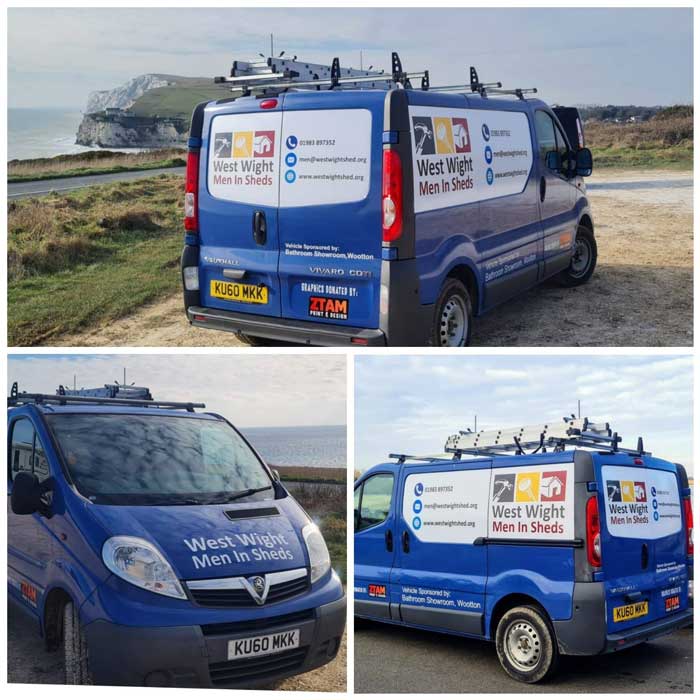 Getting community support back on the road on the Isle of Wight
Being able to help others in our communities has become more important than ever over the last year.
That's why we gave West Wight Men in Sheds, based on the Isle of Wight, a £500 grant to insure their new community van.
Getting the van on the road has had a massive positive impact on the community during lockdown - the group has been able to deliver 600 hot meals, as well as prescriptions, shopping and other essential items to the most vulnerable residents in the West Wight area.
16 volunteers run the project - Ian Wright, the group's Trustee, said: "The money we received from Sovereign has enabled us to insure our van for 12 months, which is a massive help, as we have been unable to host any fundraising events since last March due to Covid-19."
Becky Haydock, Community Development Officer on the Island, added: "I am so pleased Sovereign has been able to help West Wight Men in Sheds – this service, which is run totally by volunteers, has helped protect the health and wellbeing of many of our most vulnerable residents living in the area."
In future, the group hopes to use the van to support community events and environmental work.
If you live in an area with lots of Sovereign homes and you'd like to speak to us about starting your own community group, or applying for funding, please get in touch with our Communities team by emailing community.development@sovereign.org.uk