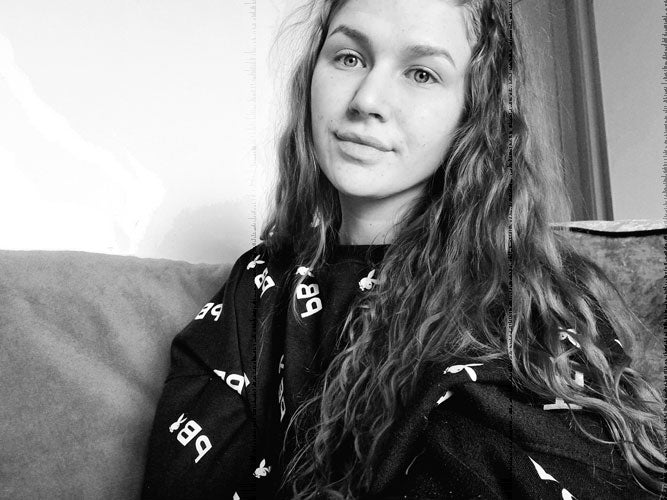 Dawn Ireland, Choose to challenge
First published in Inside Housing
Dawn Ireland is a confident, passionate, intelligent mum-of-one, currently an admin assistant with her local council, soon to begin studying accountancy. She's one of ten young people who have joined Sovereign's new Youth Housing Forum designed to support the housing association as it takes on board the views, needs and wants of its young customers.
But - as a self-described troublemaker, unable to live with her family - just five years ago things looked very different.
"If I tell you that I left home and kicked out of school by the time I turned 16, lots of people will make up their mind about who I'm going to be straight away. When I add that I'm on Universal Credit and had a baby at 18, that will probably be the final straw. They'd write me off as no good.
Straight away I want to challenge that. I'm the first to admit that when I was at school I got into some bother. My mum was a carer so she was often out working long hours. I took advantage of that – had parties, caused trouble. Ultimately it led to me leaving home and going into supported housing.
It was a bit of a wake-up call, but it was what I needed to try and sort out my own path. I met my partner. He inspired me to think about what I was good at, what my talents were. I went to college and studied Health & Social Care, coming out with a double distinction. I found out just after I finished the course that I was pregnant with my son. Shortly after that we moved into our first home - a Sovereign home - together.
Having my baby boy Alex changed my life yet again, and gave me another reason to choose to strengthen the path that I was taking. Having him focused my mind, made me realise that, more than ever, I wanted to make something of myself. I applied for an apprenticeship with local government and started as an apprentice admin assistant for the Communications, Tourism Culture & Leisure Department when he was just 13 months old.
Unfortunately, his dad and I split, though we share custody equally. This again has made me think about how I want to challenge the way couples often operate. I want Alex to know that we're both working, both involved, both want the best for him. That's why I'm starting an accountancy course later this year – and it's why I joined Sovereign's Youth Housing Forum. Taking life into my own hands and supporting others matters to me. Equality matters to me.
I think on the whole as a country we are lucky. There are tenancy offers that meet a variety of needs. But the standards are so different. One of the first things I want to tackle is those disparities in service – even in Sovereign. Generally, my feelings about the organisation are very positive. In fact, when I split with my partner, it was my housing officer who flagged it up to me that I'd need to make changes to my benefits claim, otherwise I would lose out on money.
But when I met the other members of our Forum the other day – online for our first session together – one of the other women in the group had had a terrible time and had really been struggling to find out what support she was entitled to. She'd not had access to the same standard of advice that I had. If that type of imbalance can happen within our small group, what kind of inequality must there be across the whole country? How do we make sure that every housing organisation is working in the best way to support each different individual that lives in their houses?
We're going to talk with Sovereign's scrutiny group next month and I hope I'll find out more then about how I could influence those kinds of processes. We'll also be looking at safety – and how we can make sure that people understand how important giving access to their homes for safety checks really is.
When I think about my future – and Alex's future – it really drives me to want to get involved and to want to get others involved too. For example, when you see empty homes – I don't know why these can't be used to tackle homelessness. And buying a home seems quite an enormous way from where I am just now. It's difficult to think how I can aspire to this – government schemes appear and then disappear before you can even get a foot on the ladder. It also seems to depend massively on what's available in your area. Shared ownership makes sense but it seems like there's never enough.
To be honest, I can't wait to get started on this Forum! I want to build on the skillset I've gained at work - organisation, communication, and adaptability - and use this opportunity to build both my cv and my resilience. I think that as a team of young people we can identify problems and look for solutions together, building a better housing future for ourselves."