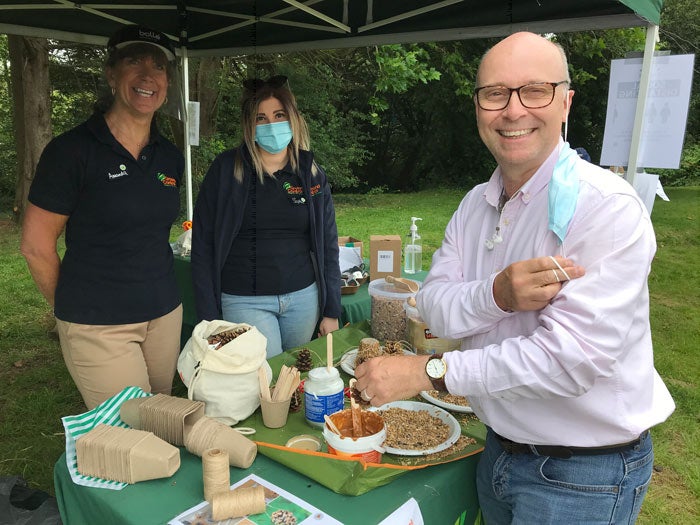 Bee bombs, bug huts and bird feeders at Biodiversity Day
Fifty residents enjoyed a Biodiversity Day, recently, thanks to involvement from one of our suppliers, Ground Control and £300 investment from Sovereign.
Building a bug hotel, bird feeders and bee bombs, a show and tell table, colouring in activities, hook a duck and wildlife bingo were just some of the fun and interactive sessions taking place.
Residents were also able to chat to experts about how to increase biodiversity in a small space, and how to encourage bees into gardens and patios, as well as finding out more about electric cars.
Becky Haydock, Community Development Officer, said: "From a local residents' survey at Hookes Way, Newport, it became clear that people were interested in having some nature activities in the newly created green space, which led to the idea of a biodiversity day.
"Fortunately our suppliers Ground Control were able to help out, supporting us with the organisation of the day as well as free litter picking information packs and hi viz bibs for residents."
Local councillor Andrew Garratt attended the event, discussing a new play strategy for north Newport, and ways to make the Hookes Way green space the best site for a new play area for the whole community.
A stakeholder meeting, including residents is to be held late September 2021 to discuss future plans.