We stop, we listen to you and we learn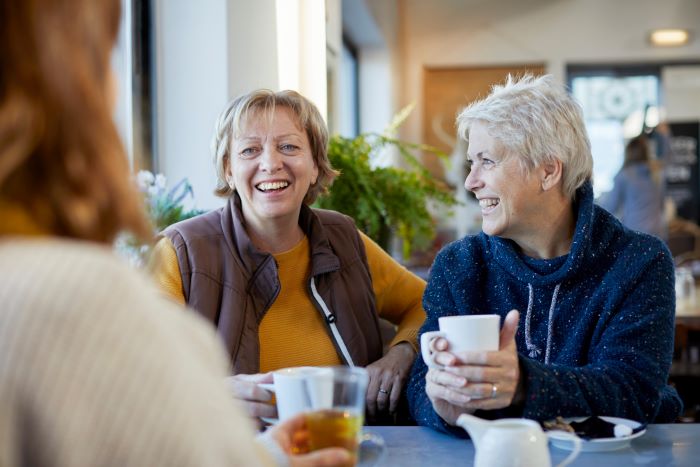 24th September 2020
Sovereign Housing Association have scooped a top award in this year's national Tenant Participatory Advisory Service (Tpas) awards.
Tpas are England's leading tenant engagement experts dedicated to improving tenant engagement standards across the country and the annual awards set out to recognise and reward engagement excellence and best practice in the housing sector.
At Sovereign we take great pride in the work we do in our communities and with our residents who help us in improving our services, making where they live not only a great place to live but also somewhere our residents are proud to call their home.
Joyce Ward, Chair of Sovereign's Resident and Board Partnership said: "We're all committed to ensuring the voices of residents are heard. It's about building a team: the Board, residents and employees agreeing a shared vision for the future. It's a genuine partnership, where residents and Sovereign are working together to make things better for everyone."
Sovereign have 60,000 homes and over 140,000 residents so the award is testament to the work the Communities, Scrutiny and Engagement teams do every day, ensuring residents really are at the heart of the business.
Sovereign won the Tenant Engagement category (over 10,000 homes) for their outstanding approach to tenant engagement - whether this was residents helping to shape policies and strategies or teams working with residents in our communities, such as a group of young Westbury finalists, Team10, who were shortlisted in the 'Inspiring Young Tenant' category.
"At Sovereign, we stop, we listen and we learn – we're making a real difference, shaping our communities, making them better places to live," said Joyce.
Aasia Nisar, Head of Resident Engagement said: "The award is testament to the way we've worked together and developed our approach to resident engagement in the last few years and I feel proud to be part of such a great team of staff and resident volunteers."
Second time winners, having won 'Excellence in tenant engagement' in 2018, Sovereign picked up their award at a virtual event hosted by motivational speaker, Gavin Oattes last Friday, 18 September.