Sovereign retains strong ratings and outlook is upgraded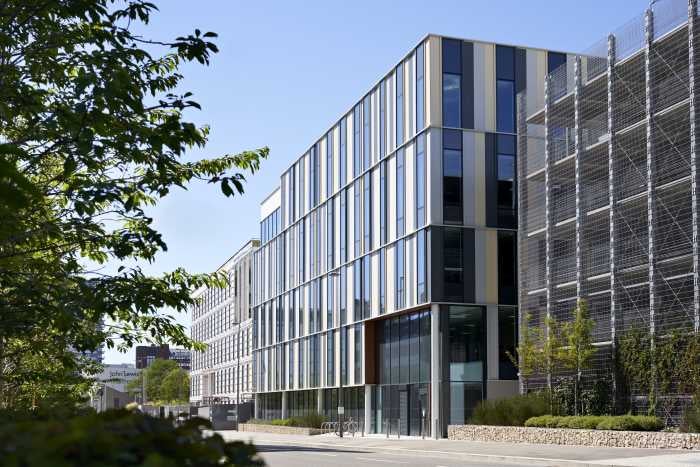 3 November 2020
S&P Global Ratings has affirmed Sovereign's 'A+' rating and upgraded its outlook to "stable". S&P is a globally respected ratings agency which scores businesses' ability to repay debt. In a recent research report, S&P stated that "Sovereign will continue to benefit from strong demand for its properties and deliver its ambitious development plan."
The report went on to say that the stable outlook reflects a view that Sovereign's "management strategy to invest in its asset base will support the business' long-term prospects." The report noted that Sovereign has expanded the scope of its business plan, is investing in higher maintenance to improve existing stock and is using a new home and place standard to achieve its 2050 zero carbon target:
"Over time we think the group's homes will be well positioned to meet future consumer, environmental and construction regulations, reducing both enterprise and financial risks in the longer term."
The report acknowledges that Covid-19 has had an impact on development but states that any impact the pandemic has on arrears will be "very moderate compared with [Sovereign's] peers because the group started the pandemic in a very strong position".
The S&P report noted that "despite changes at the top executive level over the past two years, we consider that Sovereign's management has the expertise to deliver."
You can find out more here
Responding to the news from S&P Mark Washer, chief executive of Sovereign, said:
"I am very pleased that we have had our A+ rating affirmed and that the outlook has been upgraded as well. This reflects the long-term commitment we have made to invest in our homes, to build new homes and to underpin all that we do with a new home and place standard. This demonstrates that a forward-looking and ambitious programme to improve our homes for customers and make all our homes more sustainable is also sound financial planning."
Mark went on to say:
"Sovereign will be going into 2021 in very good financial health. As S&P say in their report, we have strong assets and a strong enterprise profile. Whether it's in our plans for new homes or to improve the lives of our existing customers, this is welcome recognition that we are delivering on our corporate plan.
"This is good news for Sovereign and testament to the hard work of colleagues across the organisation, delivering for our customers in a very challenging year."