Sovereign funding supports cooking up wellbeing from the inside out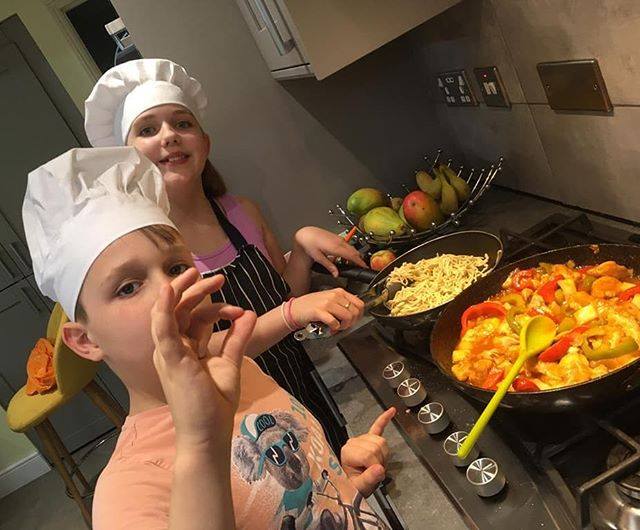 Sovereign Housing Association's Community Grants Programme has supported local educational charity Inspero with £3k, which has been boosted by a further £3k from the funding organisation, the Greenham Trust.
The money will be used to deliver a healthy eating and meal delivery service to the local community, via their food hub at the Ridgeway Community Centre in Buckskin, Basingstoke.
With the British Nutrition Foundation Healthy Eating Week in full swing, it's a good opportunity to highlight how communities are coming together and whipping up wellbeing with some healthy recipes to help each other through challenging times.
Rachel Bullock, Sovereign Community Development Officer, said: "This is a wonderful initiative for young people, which inspires them to achieve in life and build the connection between growing and cooking healthy food, and helping others."
The BNF Healthy Eating Week runs from 28 September to 4 October 2020. The aim of the Week is to bring the UK together for a dedicated Week, focusing on key health messages and promoting healthy habits.
Basingstoke charity Inspero has had great success promoting healthy eating and living through their fun filled growing and cooking programmes, which help young children have a better understanding about food and a positive attitude to healthy food choices.
Catherine Waters-Clark, founder of Inspero said: "Funding our online cooking classes during lockdown, gave a sense of hope and normality in a difficult time. Many of the families have told us how the free cooking classes, increased children's self-esteem and confidence, as well as bringing their families together to eat and try new healthy dishes.
"It's so important more than ever, especially coming into winter to eat good healthy foods to keep our immune system in check. We really enjoy working with young people and their families and seeing them progress and embrace a healthier diet and lifestyle."
You can find out more about the Sovereign Community Grants Programme here: https://app.thegoodexchange.com/funders/10874/sovereign-housing-association