Sovereign gives a further £150k to communities and businesses to 'build back better'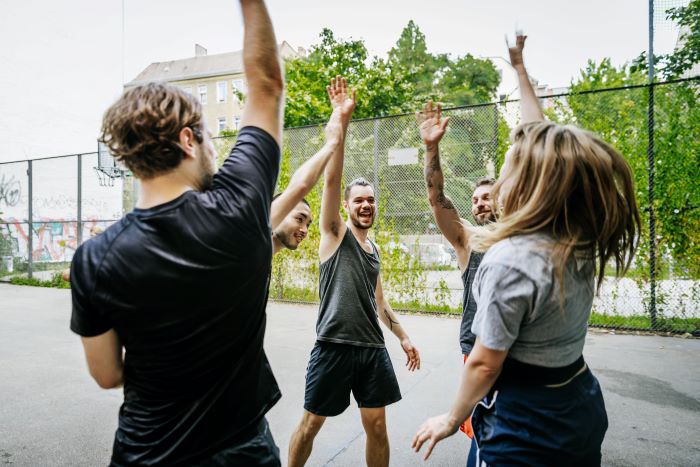 Sovereign Housing Association is putting £150k funding for communities and businesses hoping to 'build back better' into a new Crowdfunder fund.
The second round of investment is being launched by Sovereign via the online platform Crowdfunder after a first pot of £50k leveraged an incredible £190k from other donors.
The housing association recently launched its new five-year 'Thriving Communities Strategy' which focuses on place-based development, allowing Sovereign communities to direct their own projects to create great places and spaces. The plan encompasses three themes Money & Digital, Communities and Employment & Training.
Michelle Smith, Head of Communities, said: "Crowdfunder is a fantastic platform for fundraising as it allows people to actively show their passion for projects that really mean something to them. Whatever they put into Crowdfunder we'll match, up to £10,000. We are committed to empowering communities to support them in becoming more resilient and taking control of their long-term goals."
The next round of funding - available in areas where Sovereign has homes, including Berkshire, Hampshire and the Isle of Wight, Oxfordshire, Wiltshire, Gloucestershire, Bristol, Dorset and Devon - is specifically aimed at small local businesses and community projects that support the following themes:
Health and well-being - co-created projects that improved health, quality of life and reduced health inequalities.
Education - reduce inequalities; provide opportunities for education for life Increasing skills and creativity.
Social inclusion - intergenerational work, improve economic wellbeing.
Co-creation and building partnerships - Resident led projects that bring together service providers and residents.
Sustainable communities - Promoting a sense of community through projects that are well connected, well served and inclusive.
Community cohesion - Projects that enable communities to grow in harmony, increasing the sense of connection and safety to the area they live in.
Climate change - support environmental sustainability or address climate change and involves local residents.
Su Johnston from Crowdfunder, said: "Crowdfunder is delighted to be partnering with Sovereign Housing for this second programme. Thriving communities often come up with good ideas, and I think we'll all agree that we've seen plenty of evidence of that through these past months. Together with support from the crowd, this funding from Sovereign Housing will help bring many more of those ideas to fruition."
For eligibility criteria or to apply for funding visit:
https://www.crowdfunder.co.uk/funds/sovereign-communities
Notes for editors
The previous Sovereign 'Pay it Forward' fund enabled 17 local businesses, community projects, social enterprises, creatives and self-employed people across the south of England to raise money by pitching for a share of a £50,000 pot of match-funding.