Supported living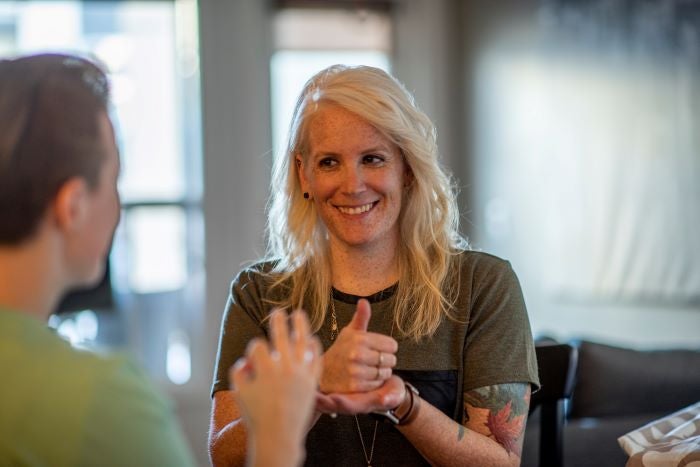 Supported living services enable vulnerable people to live independently in their own home, with appropriate support to help them manage their own tenancy and achieve greater freedom and control in their lives.
We provide a variety of accommodation for people who need support to live independently. This includes those with mental health needs, learning disabilities or physical disabilities. The level of support varies from 24 hour to floating support and is based on the individual's needs.
How does it work?
We provide a variety of suitable accommodation, such as shared living where two or three people live together in a house or in self-contained flats.
We work in partnership with experienced support providers to deliver our supported living services. Sometimes they provide the support and we manage the buildings, and in some of our services the support provider delivers the support and manages the building for us.
Support workers help with everyday tasks such as preparing meals, going to college or work, shopping, housework and reporting repairs. They can also help with administrative tasks and personal care, depending on personal assessments of support needs.
Where are the schemes?
Our services are spread throughout our operating area. If you've a particular scheme or housing and support need you'd like to discuss, please contact us. We'll talk this through with you, or advise you who you need to speak to for more details about how to access our accommodation.
Contact us: supportedhousingadmin@sovereign.org.uk