Our year in review - Paul Massara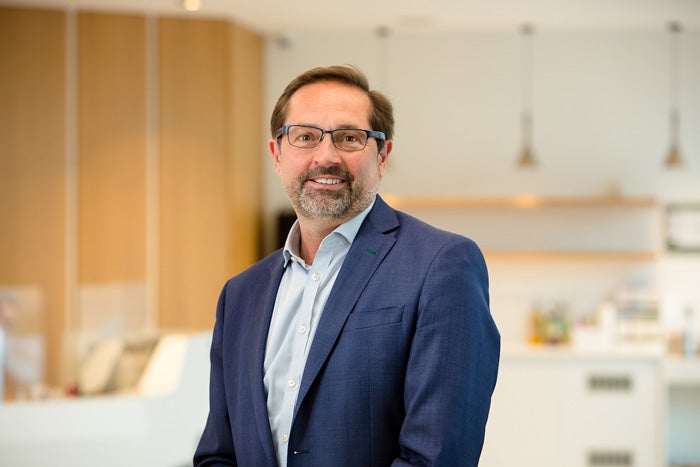 Since I joined Sovereign as chair just under a year ago, I have been impressed by the energy and passion of our people to deliver great customer outcomes and get more homes built. Whatever the challenges of the last year, that focus on 'doing the right thing', has been clear from every encounter I have had with colleagues throughout the business.
The last year has been challenging in many respects and as the world returns to normal, I am looking forward to getting out and meeting customers and colleagues in person and hearing from them first hand of the challenges and opportunities that they face.
That passion for doing right by our customers is most visible for our people on the frontline and in our contact centre, but it also has to be embedded at every level of the business. But passion on its own is not enough, we understand that we can only meet our ambitions if we have the resources we need to invest.
The good news is that our credit rating was reaffirmed, with Standard and Poors improving our outlook from 'negative' to 'stable'. This made us more attractive to external funders and gave us the opportunity to go further and faster in upgrading our homes and improving our customer services. Although our operating surplus (£135.6m) and our retained surplus (£78.0m) were adversely affected by the pandemic, they are ahead of our March 2020 'Covid resilience reforecast' and our operating margin (32.5%) is ahead of budget.
Furthermore we have kept building, handing over 1,099 homes, and 96% of these are affordable either to rent or to buy, including 151 for social rent and 434 for affordable rent. Because we have stuck to our plan, we saw 474 new homes for shared ownership give new customers the chance to start their journey towards home ownership.
We are proud to say that the scale of our ambition around managing our assets and upgrading our stock to our new Sovereign Homes and Place Standard makes us a leading player in our sector.
I look forward to our using our strength and growing reputation to help shape the policy environment in which we will be operating. Alongside sustainable financing, Sovereign is leading the way in creating new vision for an environmentally sustainable housing sector – something recognised by our investors.
Decarbonising our housing stock and making a positive impact on the environment is a critical driver of our Strategic Asset Management plan – doing for our customers what no one else can do, taking them out of fuel poverty and reducing our carbon footprint. Alongside the investment we will make in biodiversity and moving to carbon neutral offices in the next few years, policy makers are starting to recognise the vital role this sector will
play in achieving carbon neutrality by 2050. Our first Environment Social Governance (ESG) report, led by 48 principles established in the Sustainability Reporting Standard for Social Housing will lay out our commitments in more detail.
We've continued to engage with government and to respond to the significant new policy developments in the planning and social housing White Papers. As new planning policy emerges, we will continue to work constructively with government to ensure that the sector can continue to deliver the affordable homes the country needs. In implementing new policies on social housing we will be, in many cases, formalising best practice which is already in place.
Over the last twelve months we have added to the team by recruiting from inside and outside the housing sector, strengthening our leadership and benefiting from a broad range of experience. It was a pleasure to welcome Sally Hyndman to our Executive Board as Chief People Officer and see Nicole Sharp become our new Chief Operating Officer. I am delighted as well that Pamela Leonce has joined the board bringing expertise of many years from Inquilab, a BME housing association based in London. This is the team that will carry the business over the life of the next corporate plan and beyond.
We also said farewell to some colleagues, including Heather Bowman, Chief Operating Officer, who retired after almost 20 years at Sovereign. She joined us in 2001 and was on our Executive Board for 12 years, playing a massive role in making Sovereign what it is today. Her commitment to putting customers at the heart of all that we do is her lasting legacy to us and the sector.
This annual report necessarily looks back, reflecting on a year like no other. The way that Sovereign's people responded to the challenges of the pandemic has inspired me, and it is reflected in the strong performance set out in this report.
But what inspires me even more is to imagine what we will do with this team, this vision, this passion, as we move out of the pandemic and in the coming year ahead. When tested we did not prove wanting, and that fills me with pride. We are committed to delivering on behalf of our customers both today and into the future.
Paul Massara
Chair