Our year in review - Mark Washer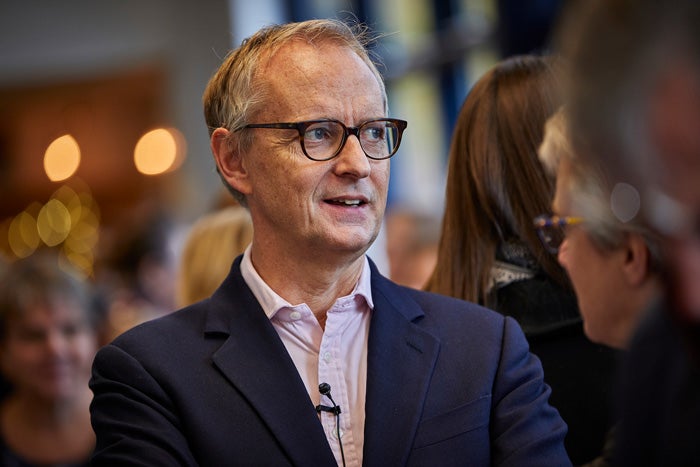 In my foreword to the 2020 annual report, I said that our focus at Sovereign would be on the future. In the late spring of 2020 it was hard to read that future; I certainly didn't predict either the bleakness of the winter lockdown or the hope brought by the vaccine.
It is too early to say whether the pandemic will be seen as a watershed, whether we will live entirely differently in a "post-Covid era". At Sovereign we remain focused on the future, thinking in terms not of months and years but of lifetimes.
When I think of the homes we are building now, I picture them being lived in and enjoyed well into the next century. Because we have built – and are building – strong foundations now and because we are taking bold decisions today, we can be more confident than ever that we are having a positive impact on our planet, on our customers and on the built environment we will leave behind.
We are making steady progress against the commitments we made in our 2019 corporate plan. We promised quality services and more opportunity and in 2021 we are delivering the plans we developed with our customers. We recognised that some of our communities feel unloved, and this year we are embarking on a major new programme of development and regeneration so that every home we own meets our new Homes and Place Standard.
We promised more homes and better places, and we are building towards our target of 2,000 homes a year – in the last year which was adversely affected by Covid-19, we still delivered 1,099 new homes and we now have a pipeline of over 7,000.
Of those, nearly half are land-led, a step-change that will allow us to grow, whatever the level of state support for affordable housing. The strategic asset management plan is core to our purpose, but we are committed to more than just bricks and mortar, leveraging nearly £1million of matched funding to support over 150 community projects that have benefitted more than 80,000 people.
We also promised that because we have strong foundations, we could offer more choice. Our ratings have improved, and our investments are beginning to pay off. Throughout the year we have brought in new talent across the business, building our skills and capacity at every level. We have published a new strategy on equality, diversity and inclusion, and, as people return to working in offices, we will harness the potential of our new workplaces, retaining the benefits of a truly flexible approach to work.
Later this year we will refresh our corporate plan, setting out how we will build on the progress we have made and looking at those areas where there is more work to do. In resetting our plans we can account for the impact of the pandemic, the good and the bad. Because our finances are sound, we can hold to the course we set in 2019. We have not allowed the challenges of the present to knock us off course - despite everything, this has been a year of delivery - shoring up our foundations to make a reality of our ambitions.
Since the start of the pandemic, the UK has been lucky enough to rely on a health service that was built by another generation, with its eyes fixed on the future. The post-war government created the NHS. But it was an earlier government, which in 1942 commissioned the Beveridge Report, imagining a new social contract with the NHS at its heart. Every generation since has benefited from the wisdom and the foresight of decisions that were made in the darkest days of the Second World War. If the pandemic is to mark a similar turning point, calling out the structural inequalities it has brought to light, then housing must be central to the public policy debate. Just as debates in the past settled public health and public transport as critical infrastructure for the nation, we cannot avoid the arguments on public housing.
The last twelve months have brought much sadness and pain. There is much uncertainty ahead. But it is exciting to think that a child born this year, at the height of the pandemic, can expect to live well into the twenty-second century. They might live in a Sovereign home that we built this year. And I hope they might look back at the year of their birth and reflect that the generation that came before them had the wisdom and the foresight to make decisions that benefited them into old age. Indeed, the thought of future generations enjoying the homes we build today should be a source of inspiration and pride for us all.
Mark Washer
Chief Executive