Meet the development team
Tom Titherington
Executive Director – Development and Commercial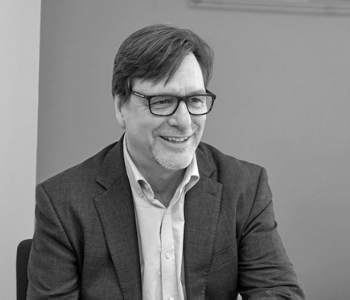 Tom joined Sovereign in January 2019, bringing a wealth of housing experience in delivering new homes on large-scale developments, building private and public sector partnerships and creating sustainable places.
Tom was formerly Executive Director of Property and Growth at Catalyst Housing and before that spent two years as Chief Executive of the Network Housing Group, building on thirteen years as Executive Director of Business Development at The Hyde Group.
James Gibson
Development Director
James has been delivering affordable housing across the south west for over 20 years. He joined Sovereign as a graduate, then worked at Gloucestershire Housing Association before returning as Assistant Development Director in 2001.
Today James oversees a team delivering development opportunities across the Sovereign operating area, oversee a development programme of circa 1000 new affordable homes per annum.
James has experience in developing sites via s106, regeneration, joint partnership and land acquisition, he is also responsible for delivering the annual HCA delivery programme and maintaining the developments teams contractor and consultant frameworks.
Roger Keeling
Asset and Regeneration Director
Roger is a chartered surveyor who has worked in both the private and public sectors. He began his career undertaking valuations of commercial property before moving into urban regeneration consultancy, primarily in London.
Roger is responsible for the development and implementation of a long term asset management strategy to achieve best value in respect of Sovereigns assets.
His key focus is to identify, prioritise and deliver a managed programme of redevelopment, regeneration or asset interventions to enhance the value and/or quality of Sovereign's current and future assets. Roger also ensures that Sovereign's commercial assets are managed effectively and long term performance is enhanced.
Lisa Moran
Sales and Marketing Director
Lisa has worked in housing for over 20 years. She has experience in New Homes, Affordable Housing, Estate Agency and Management Companies. Having worked for national Housebuilders such as Barratt, David Wilson, Redrow and Crest across the South and South West, Lisa brings a wealth of knowledge and sales experience to the business.
Lisa will deliver the biggest shared ownership pipeline in Sovereign's history and will also grow the Open Market Sales numbers.
Steve Trenwith
Land and Planning Director
Stephen has worked for house builders for the past 30 years starting his career as a site engineer before concentrating on land and development.
He has worked for the likes of Persimmon Homes and the Berkeley Group as well as regional developer Bewley Homes.
He brings his experience of securing development sites across the South of England in to Sovereign, to help drive forward a programme of securing land to underpin the aspirations to secure 1,900 units a year.