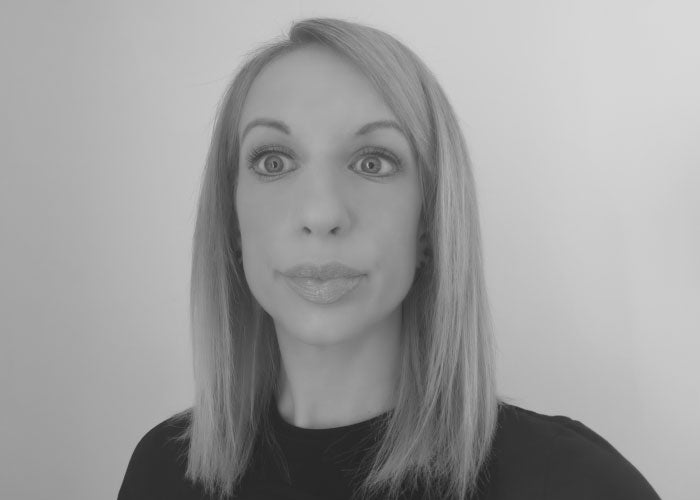 Tackling domestic abuse is our moral duty
By Sarah Andrews, Head of Housing Response Service
First published in Inside Housing

Being pleased to see the number of domestic abuse cases reported to us last year go up by 107% might seem strange at first glance. But when the issue is reported to us it means that we can do something about it. Sarah Andrews, Regional Housing Manager, who leads on Sovereign's response to domestic violence, explains:
"At Sovereign we feel a strong sense of responsibility to support, signpost and help those who are affected by domestic abuse. Since April 2020, the number of domestic abuse incidents being reported by our customers has been between three and six a week. The previous financial year had a total of 77 cases, but during 2020/21 we saw an increase of 107%, to 160 cases. But it's likely that that's just a drop in the ocean. As this new financial year continues we've already seen 66 cases, and 30 referrals to our service provider Womankind, which is an even larger upward trend compared to last year.
"Data from the Crime Survey for England and Wales (CSEW) for the year ending March 2020 estimated that 5.5% of adults aged 16 to 74 years - 2.3 million people - experienced domestic abuse in the previous year. If you look at the fact that we have 60,000 homes and roughly estimate how many people might be affected using CSEW figures, we're talking 3,300 people who could be affected.
"The Domestic Abuse Bill has given £125m to Local Authorities to start to try and address these issues, and with our geographical reach and the current pressures on social services, at Sovereign we have a moral responsibility to do more. These kinds of services should not just be seen as an 'add on'.
"The pandemic was a catalyst to reshape our offer for our customers and employees to be more inclusive, more progressive and really endorse a 'whole housing' approach. By establishing strong foundations at the heart of Sovereign to tackle this issue, we're ensuring that what we do is data-led, follows a strategic vision and set principles and is backed up by strong operational groups.
"We've also ensured that the programme is championed by senior leaders and we're now feeding back on a quarterly basis to keep a close eye on progress being made. We're really ramping up the training required to identify domestic abuse, so that the whole business is aware of the support that our organisation offers, and what they can do to facilitate that offer.
"We've already run two webinars 'Why does it matter?' attended by nearly 200 of our employees, with panel guests speaking from the domestic abuse charities Womankind, Mankind, Respect, alongside a financial abuse awareness expert. A third session focused on challenging perceptions to see past the stereotype of who someone experiencing domestic abuse is, especially when we go into peoples' homes.
Working towards Domestic Abuse Housing Alliance accreditation, a process that takes around a year, will ensure that our policies, procedures and behaviours meet four set criteria.
"Partnering officially with Womankind as a provider means that they can offer expertise to our customers that we currently do not have. Experienced counsellors are able to guide women through one to one sessions, group therapy and befriending, allowing them to feel empowered to make decisions about their future.
"We estimated that we would refer 50 cases to them for assistance, in fact, 59 women were referred by our housing officers. Outcomes for women participating in the service over the last year have been incredibly positive, with 100% of completed 'end evaluations' showing increased mental wellbeing.
"Using the Warwick-Edinburgh scale, which rates people's feelings of mental wellbeing, we found that one customer's scores increased from 22 at assessment - falling into the lowest 10% for the UK population - to 42, at close of the service. Another went from 36 - in the 'probable depression' category - to 61 - in the top 15% for the UK.
"Of those 59 women referred by our housing officers, 16 out of 59 chose to work to leave their relationships, with the hope of ending an abusive cycle. Additionally, 60% of those referred were mothers. The future impact on those families of making these changes to their lives should not be underestimated.
"Having started off in the prison service, and with a degree in criminology, I have personally seen the full cycle of abuse many times. I think that having worked with perpetrators first I have an idea of what many of them have been through, too. At the moment, unless there is a criminal offence we don't get involved - our offer is centred around the survivor - which is entirely right as we feel our way into this sphere of influence. But going forward, there is so much more for us to consider.
"For example, what obligation do we have to a person who's removed from one of our properties for domestic abuse? What happens if they move into another of our properties? Do we take legal action against them, or take out an injunction, or do we try to work with them, offering anger management sessions or counselling? Research shows that a therapeutic approach has better outcomes than punishment.
"Tackling domestic abuse is undeniably of financial benefit to us - if we support and empower people we can enable them to sustain their tenancies. But it's also a moral duty - if we're saying we've been here for thirty years and we'll be here for thirty more - then we should embody all that that means to create happy, secure, safe tenancies for all of our customers."