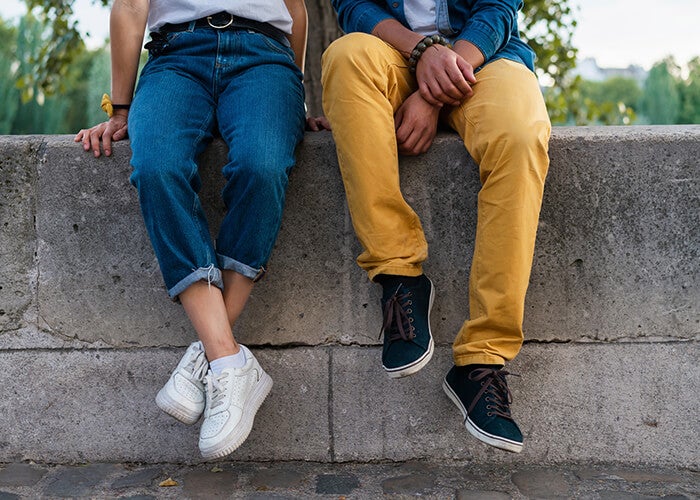 Preparing to move to Universal Credit
By Laurinda Hornblow, Head of Income
28 June 2019
Two million people are now living on Universal Credit, with a pilot set to start on 17 July in Harrogate, Yorkshire, to test a new approach to switching people to the government's flagship welfare reform.
The Department of Work and Pensions (DWP) gave this update at an invitation-only stakeholder event I attended towards the end of last week.
Sovereign is one of a handful of housing associations that regularly attend this group. This allows us to have early sight of the DWP's emerging plans, so we can prepare in good time. It also enables us to challenge and directly influence this crucial policy for Sovereign and our residents.
The road to UC
Universal Credit, the government's flagship welfare reform, was launched back in 2013. It should have been completed two years ago but has been dogged by setbacks and difficulties.
But it is here to stay, with 14% of our residents (that's 6,910 tenancies) already moved across to UC.
The move is currently triggered by a change in circumstances but by December 2023 all 27,000 of our residents – excluding those exempt from the change – will have moved to UC.
There's a 'Move to UC' pilot due to start in July in Harrogate, Yorkshire. It will transfer people across based on their readiness to move to UC. However, we're pushing for a postcode-led approach to help us manage the transition more effectively.
Getting ourselves UC-ready
Ultimately, it's hard to argue with the principles of Universal Credit. It aims to make the move from unemployment to employment – and vice versa – as seamless as possible.
So, as with other elements of welfare reform, we take a proactive, data-led approach to managing the changes. We call every resident switching to UC and offer personalised advice and support – for as long as they need it.
But the full roll-out will be a step-change for us, with large numbers of residents switching at the same time.
To get ourselves ready, we're focusing on training, triaging processes and targeted support and communications.
More than 100 employees from across income, lettings and our tenancy support teams have gone through intensive, specialist training. UC is complex; we need to be experts ourselves if we're to guide others. The next step is tailored e-learning for all teams, developed in-house so it's absolutely bespoke to our residents and services.
Additionally, we have processes in place to flag when someone is moving to UC from Housing Benefit. We then call each one, so we can triage cases quickly and target our support. This includes explaining how residents can best manage their rent account through the wait for their first UC payment. We're able to then bring in other services – like tenancy support or employment and training – as required.
We also use this flag to trigger a communications programme to provide more supporting information – through tailored and personalised emails, our Facebook page and/or our website. We're also rethinking the UC content on our website to make it more accessible and engaging, ready for the roll-out in the future.
Our aim is to work with, and support, our residents in keeping with the ethos of UC – encouraging people to take responsibility for their own finances wherever possible.
Making UC work
There are numerous campaigns, reports and national newspaper headlines dedicated to Universal Credit, often demanding changes, reforms or even calling the whole thing off.
The focus has been on the horror stories but we have seen people moving seamlessly to UC and some have moved from being in arrears to being in credit. Those with grown-up kids bringing in an income are likely to be financially better off under UC. Given the focus on work, this makes sense.
However, while government has committed to make some improvements, there are elements of the implementation which may still cause difficulties for certain individuals.
One resident who moved to UC quickly went from having a regularly balanced account to being around £4,000 in arrears within a year. It can be hard to come back from that.
We believe there are ways to continue to evolve the system so it is fair to everyone.
What would we change?
1. Share data with housing associations, so we can better support residents moving to UC
Housing associations provide a range of support services that can help people move to UC more effectively, as well as managing the risk to the business. Having foresight of migration would help us target our resources more effectively.
2. Look beyond migration
The DWP needs to support those now living on UC. Many are telling us their queries are going unanswered for months or inconsistent responses. The Department should commit more resources, improve training for case workers and assessment centre staff and introduce services to assist this group.
3. Simplify the verification process
The government has huge amounts of information and data already, which could be used by the DWP to simplify the verification process. Currently, applications take too long, meaning claimants are often waiting far longer than five weeks to receive a payment.
Universal Credit has taught us a great deal. It's given us a focus on data, demonstrated the importance of our adult-to-adult approach and highlighted the impact our teams can have when we connect our services.
There's no doubt the Move to UC will be hard work and will fundamentally impact our residents' lives. However, we'll be in the best possible shape to support them through it.