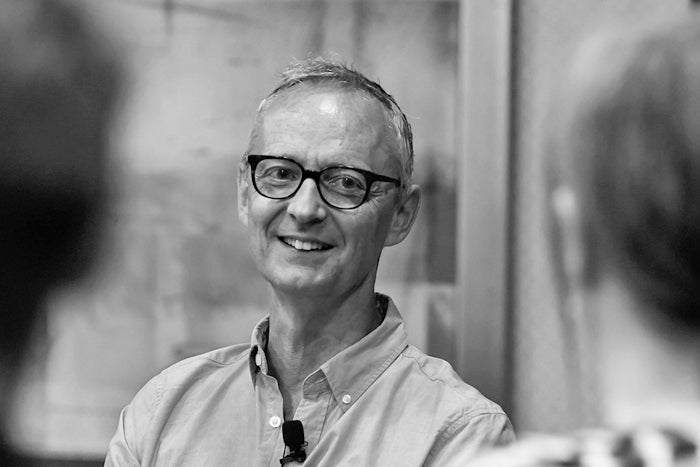 To fix the housing crisis, housing must be central to the nation's infrastructure
By Mark Washer, CEO
28 November 2019
Safety standards aside, it feels like housing has taken a step back in the political consciousness in the two years since the last election. With the launch of the manifestos however, housing has perhaps gained a "walk-on part" in an election campaign that has, until now, been dominated by Brexit, the NHS and the personality of the leaders.
The next government must support new supply, but it must also prioritise safety, focus on quality, address affordability and recognise that the environmental challenge is not something that the housing association sector can solve fully without public money.
On supply, it's great that affordable housing output has increased by more than 22% in a year, but we are still a long way short of the figures the nation needs. At Sovereign, we're well on our way to doubling our development output to nearly 2,000 homes a year, adding over 3% to our existing stock annually.
Housing associations are therefore a major part of the supply solution, but so are local authorities and house builders. It needs us all to continue to step up and work together differently: misplaced political ideology about tenure will not solve the problem.
For our existing and future tenants, affordability matters and we're building many more homes for Social Rent. But we also continue to manage over 45,000 homes for Social Rent, and have stuck to our principles having decided many years ago not to use the flexibility to convert homes to the higher Affordable Rent when we re-let them. At least 5,000 new Sovereign households have benefited from this decision over the years.
But there's no point in investing in supply if we don't also create great places. The housing association sector is here for the long-term, and that sets us apart - we need to recognise the power that gives us, and the responsibility it imposes. We have a clear duty to our existing tenants, homes and places. Every housing association home should be somewhere people are proud to come home to – and that's not currently the case for everyone.
Sovereign is taking a land-led approach to future development, increasing our control on quality, design and sustainability so we can create places people want to live for many years, places that mature and are better decades after they are built. We're working on a new 'home and place standard' that will stand the test of time. But to create sustainable, resilient communities, we must take a mixed-tenure approach, providing a range of homes that meet people's changing needs.
Alongside this, we're investing in the quality and safety of our homes. We're reinventing and expanding our landlord and community services, including seriously tackling homelessness, investing in communities, offering employment services to those that want them and so on – so people and places can realise their potential. And we're building on our already sector-leading resident engagement work through co-creation of our services and deeper scrutiny.
We need to be brave and to think differently if we're to solve today's issues while planning for the future.
Our population is ageing. Technology continues to evolve rapidly, changing how we live and providing huge opportunity. The notion that we have a climate emergency is gaining traction and zero carbon homes will be key to tackling that global issue.
Sovereign has ambitious plans and sees itself as an independent long-term social business. But profits, cross-subsidy and increased debt can only go so far. To build these homes and places, we need more public subsidy and a fresh approach on public land and planning – a 50:50 split on land value capture would be a good start.
When the dust has settled after the election, we'll continue to do what we can and will refresh our case for a coordinated effort and long-term commitment from government. The first step will be to work with others to try to shift the debate to focus on the need for a long-term, national housing strategy, which positions housing as an essential part of the nation's infrastructure, as much a part of a successful economy as roads, rail, energy and health.
The challenge is significant, but not insurmountable. We can fix the housing crisis for good, if we work together.