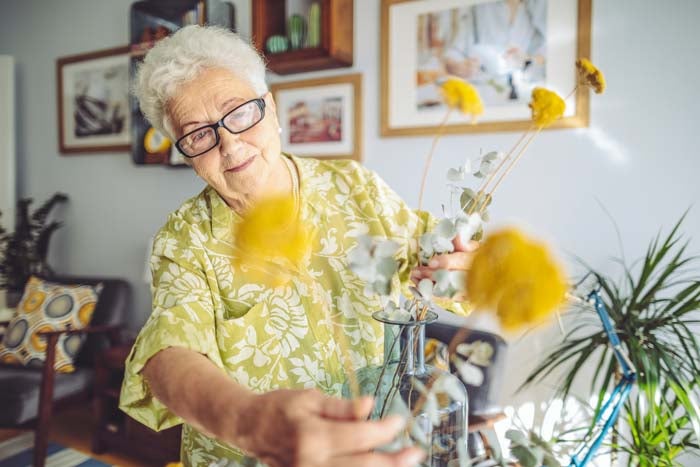 Creating the future for our older people's service
By Zoe Gomes Devereux, Concierge
1 October 2019
We have 70 schemes dedicated to housing people aged 55 and over. Our older persons' schemes give residents the opportunity to live independently, which is so important for many of them, but also offers them the reassurance of living in a safe, secure and well-maintained environment.
Our schemes also have communal facilities. These allow residents the chance to interact with other people from both the scheme and local area, making them feel valued members of their community, which in turn helps reduce loneliness and isolation.
Unfortunately, older people's services have faced external funding cuts for many years, which has led to very unsettling times.
From these experiences, we've recognised the value and importance of creating a service that doesn't rely on external funding.
In April this year, we introduced our new Housing for Older People service to residents.
The service is fully-funded by Sovereign, so it's sustainable and isn't affected by outside funding changes. This means we have more control as to what we can offer residents and gives them more security and peace of mind.
My role within the service is as a Concierge. I visit schemes regularly and work with residents if they need extra help to stay independent in their homes, handle day to day scheme matters and help maintain safe and well-managed buildings.
I offer drop-in sessions where residents can come for information, advice, guidance and signposting and in situations where residents need more complex help, I can offer short term Continued Independence Plans (CIPs).
Since the start of the service, I've had many residents come to these sessions and seen how they've benefited from them.
I've been involved in some complex CIPs, which have had positive outcomes, but I've often thought what may have been had our service not been available.
Residents are also visited by housing officers, who can help with tenancy and rent queries, and we have wellbeing officers, who play a key part in our new service and work in partnership with outside services and teams across the business to bring information, advice workshops and activities into schemes and the local community.
I can honestly say there are so many parts of the role that I love. No two days are ever the same but helping residents and seeing the real difference we can make to their lives is so rewarding.
On Older People's Day 2019, it's great to know that we're working to make sure our older people can still access opportunities and have a secure home in which to continue playing their important role in society.