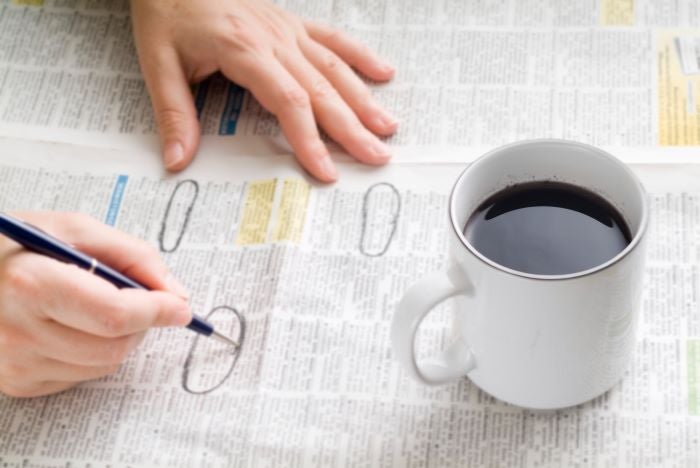 How do you get people a job when the world has shut down?
By Erica Watts, Head of Employment and Training
First published by Communities that Work and the Learning and Work Institute
Although recent announcements have given us hope for change, the world still feels pretty bleak right now. High streets are virtually empty, schools, restaurants and bars remain closed, meeting with friends and family feels like a lifetime ago and appointments for everything that once felt normal, are all on hold. Many people are still worried about what things will look like in that mystical future that we're all waiting for, when the vaccine has been fully rolled out and we're allowed to venture back out into the open again.
Covid-19 has had an undeniably devastating effect on our economy, but as an employment specialist I couldn't just throw my hands up in the air and abandon ship. In fact, I feel my responsibilities more keenly now than I ever did – it's up to me to be part of the solution and create services and opportunities that support our customers to adapt to the new world ahead.
What we do know is that it won't be the same. Many of us have been working from home, or home-schooling, or furloughed or have lost jobs. The shape of things has changed. Our own requirements and expectations have changed – as we shop, work, exercise and live our lives more remotely – and this shift, although unlikely to be entirely permanent, does also bring opportunity for a different, more flexible 'hybrid' way of life.
A recent report from the World Economic Forum predicts a massive shift in the kinds of jobs we'll all be doing in the future, as automation and AI gather pace in what is known as the 'Fourth Industrial Revolution'. By 2025, the report says, the time spent on current tasks at work by humans and machines will be equal. It also states that as 85m jobs become extinct, 97m new jobs will be created.
So what does this mean? It means that people like me have to get others ready for new types of jobs, and that a lot of those jobs will involve digital skills in a way that they have not before. We'll also need to work on supporting customers to develop more abstract abilities like critical thinking and analysis as well as problem-solving, self-management, active learning, resilience, stress tolerance and flexibility.
At Sovereign, we're offering several different approaches to support people to get ready for the post-pandemic labour market – and we've also been there for our residents as they've adapted to the current 'on ice' situation. Since March 2021, our tenancy support team has given more than 692 households advice and support on how to apply for Universal Credit and navigate the benefits system, many of them for the first time.
Just getting past the shame or embarrassment of asking for help was a major hurdle for some of our customers, who had never previously experienced being out of work.
Working hand in hand with our income generation team meant we could make sure that those people in need of specialised employment support came straight to us, and those that were struggling financially were immediately spotted. Over the three lockdowns, we've given out over 1,300 vouchers as part of the Sovereign Support Fund, which was initially launched in March 2020 to support families in crisis to buy essentials like school materials, food or clothes – as well as providing fuel poverty vouchers, digital equipment and more. And we're still continuing to support people now – sadly, as it's not all over yet.
Another vital first step for many has been getting and keeping people online - we've funded 189 pieces of digital equipment since lockdown began. We've also ensured that people living in their own home for the first time through Housing First and residents living in our extra care schemes have had free access to WiFi so that they could continue to talk with family and friends during lockdown.
Our digital inclusion platforms offer courses for those who are just getting to grip with the internet, as well as more advanced office skills and vocational training. We've also been there for small business owners and self-employed people, helping them to access business support and funding, as well as lining them up with opportunities to make the most of their 'time out' to build other elements of their businesses like websites or a social media presence.
Giving people who are in work, but who are looking for advice on how to climb the next step on the ladder 'career coaching' rather than unemployment advice, has also been a new approach for us. Taking our own service online both in terms of support and training has meant that we could support a wider range of people – more than 1,200 have spoken with us in the last year.
Our position as a large housing association, combined with a wide geographical spread, offers us the opportunity to work with other organisations to ensure that our communities are provided for – looking at logistics, construction, warehousing, care and the sustainability sector as areas of growth.
On the Isle of Wight, our Skills 4 Work programme, a £100k partnership funded by the European Social Fund and delivered in partnership with Southern Housing, will see us support 100 people with employment and training needs in a time when their seasonal employment has been utterly devastated by the effects of the pandemic. And within our own business, we'll be taking on 40 Kickstart placements throughout 2021, which will support young people on Universal Credit looking for an opportunity to start their career in the world of housing.
Above all, what we want to promote at Sovereign is a message of hope – people are dealing with crisis at the moment, but want them to know that we're here and we're ready to help get them set up for the future, which surely must be here any day now.