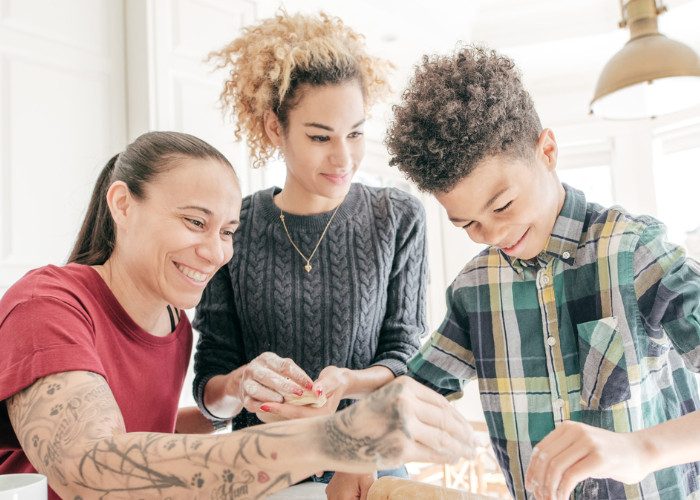 New opportunities – guaranteed as we sign up to Communities that Work call to action
By Heidi Leyshon, Communities Manager
16 June 2020
The full impact of coronavirus is as yet unknown. But we do know that, as a nation, we're heading for a recession unlike anything we've seen before.
In April, the UK's economy shrank by 20.4% and one in three working age adults are now either unemployed, furloughed, or receiving help through the self-employment income support scheme.
We know that, at Sovereign, in April 2020 alone we received 5,500 calls from residents about their income or worries around paying rent – around as many as we took in the previous six months.
There's no doubt that unemployment figures would have been far worse without the Job Retention Scheme. But just as medics are planning for a possible second wave of the disease, we need to plan for a second wave of job losses as the scheme is withdrawn. The Learning and Work Institute estimates that unemployment could exceed four million by the end of the year.
Even if we do largely 'bounce back' as a nation, as some predict, the impact of the crisis will certainly be felt for a long time - and unevenly - from regional splits to generational splits, with young people, women and those in self-employment in particular struggling to gain a foothold in the changed working world.
Before the pandemic, the UK was enjoying high employment, but in a low paid economy. Much of our focus at Sovereign was on supporting residents with 'levelling up' to access quality employment.
Getting people into secure, long-term employment is a fundamental pathway to a strong and resilient economy, and as housing providers now give the most employment support - as shown in the Communities that Work report – our work must continue, with positivity, despite the challenges we face.
We've committed to the fact that no one will lose their home due to Covid-19.
And, as the south's largest and strongest housing association, we are in a unique position to move from a protective position - while we all sheltered from the storm and waited for the first wave to pass - to a proactive one, engaging with government at the highest levels, ensuring that we're part of the national recovery plan and that social housing residents have access to the opportunities they need.
We are already taking action:
We've signed Communities that Work's open letter to Government calling for an 'Opportunity Guarantee' – kick-starting the economy by investing in young people and jobs for the future;
We've sponsored and contributed to the Communities that Work APPG on Housing and Social Mobility, adding our evidence and strategies to tackle the gap between employment and earnings for social housing tenants;
We boosted our tenancy support advice during the crisis – growing our team to 100 people, keeping our customers informed and capable of accessing the support they needed, including £200,000 for individuals charities and groups, advanced by the Communities team;
We've moved our entire employment and training service online, actively contacting 1,000 of our residents to offer support via Facebook, video calls, email, and offering webinars and pre-recorded learning content;
We've formed valuable cross-sector partnerships to ensure we're accessing the most up-to-date technologies and not wasting time working in isolation when we can share successes and work collaboratively;
We've accelerated funding of £150k from an annual Communities budget of £3.5m to extend our offer to more people, more quickly, widening our offer to any one of our residents who comes to us for help with relevant work-based queries, lessening the mental health burden that often occurs when unemployment has time to 'set in'.


With that in mind, it's incredibly important that we co-create a new strategy with our residents, in particular enhancing our online training offers, so people can immediately begin to upskill and either secure better-paid work or stand out from the competition post-lockdown.
That's why we're already working in collaboration with a number of specialist partners, including Enterprise Cube, for those already in business to access business resilience mentoring. Outset for those looking to set up a business during this time, The Digital College to gain qualifications or learn a new skills.
Silver Cloud's online mindfulness and well-being courses will keep residents confident and grounded, We Are Digital's money and digital tutors will teach key budgeting skills. And working with digital partners will enable us to offer equipment grants so residents enrolled in our employment service can keep pace with the rapid changes and enjoy the benefits that being online brings.
All of these actions combined show that we mean business when it comes to creating communities that can thrive, with customers who trust us and feel able to turn to us in their hour of need. We offer big picture, rounded understanding and support as we pledge that we too will provide new opportunities – guaranteed.