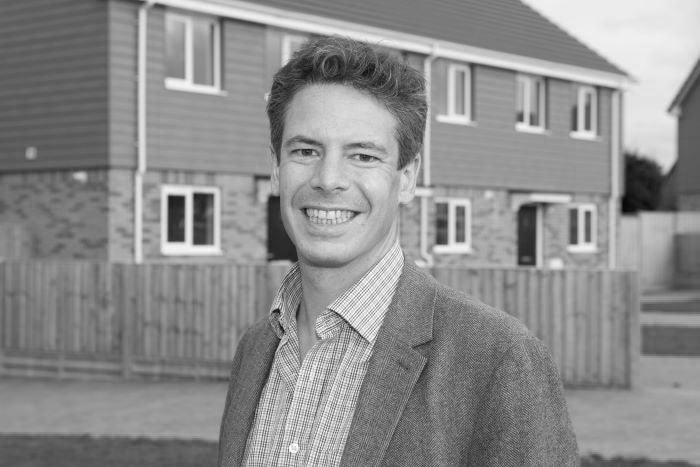 'I don't truly believe the Conservatives understand the value of social housing
- and I'm one of their activists'
By Charles Pitt, Corporate Affairs Director
11 December 2020
First published in Inside Housing
Sovereign's Director of Corporate Affairs, Charles Pitt has stood for election as a Conservative councillor but does not believe the party has yet grasped that social housing can be a solution to its ambitions, not an unwelcome distraction.
Isabel Hardman recently wrote that the Conservatives' attitude to social housing has shifted since the party came to power in 2010. Then it was determined to take on a "largely left-wing housing sector".
Now, however, in Christopher Pincher we have a housing minister who does not "want to go to war with the sector". What a relief! What's more, with the new 'red Wall' MPs, "many of them grew up in or around social housing" and no longer see it as an "optional extra".
Isabel is right of course – the Conservatives have been on a journey. Some of their 10 housing ministers since 2010 have worked well with the sector. Gavin Barwell even tried to shift the party's focus from an approach "focused solely on ownership" and recognised the value in other tenures.
That progress has stalled. In September, Mr Pincher said the government would increase the supply and quality of social housing and said no one should "feel stigmatised, struggle to be heard or be denied opportunity and dignity because they live in social housing."
But only a fortnight later, the prime minister told the virtual party conference that the cost of homeownership means that "millions of people are forced to pay through the nose to rent a home they cannot truly love or make their own".
Meanwhile, the real energy from Conservative backbenches is spent resisting new housing of any kind within the perimeter of their constituency. Whatever progress has been made since 2010, the Conservatives are not as fulsome in their support for new social housing as they should be.
Instead of seeing social housing as a regrettable necessity, they should be embracing it as a driver of growth and a key to unlock the housing crisis.
Recent data from the Association of Retained Council Housing (ARCH) shows that building new homes for social rent would deliver a fiscal stimulus – 100,000 homes for social rent would boost the economy by £14.5bn, supporting 89,000 jobs.
And rents from those homes would be ploughed back into more housing and more support for communities. For a party that wants to level up, building social housing delivers improvements to people's quality of life where it is most needed and represents return on investment for the Treasury.
"Building more social housing does not mean abandoning a commitment to homeownership – good Conservative councils know this"
Homes for affordable rent also deliver a tangible social value, supporting families out of poorly managed and tenuous parts of the private rented sector, housing them in communities where there is support, access to training, employment and healthcare and a better chance of being heard.
Housing stock returns to the open market, increasing supply for those who are ready to buy. Building more social housing does not mean abandoning a commitment to homeownership – good Conservative councils know this.
Wandsworth Council is redeveloping the Winstanley Estate, building 530 new homes for social rent for existing tenants and investing in new community facilities, as well as new homes for sale. Regeneration of existing social housing on this scale alleviates pressure on all housing tenures and creates new jobs.
Plus, it's good politics – the local Labour councillors can hardly reject it.
Despite what Boris Johnson says, people waiting for an affordable home are waiting for a home they can truly love and can hang pictures when they get there.
For Conservatives to prove they really do get social housing, they need to start embracing it as a solution to their ambitions, not as an unwelcome distraction.
Charles Pitt is a Conservative activist and stood for election to Wandsworth Borough Council in 2018.