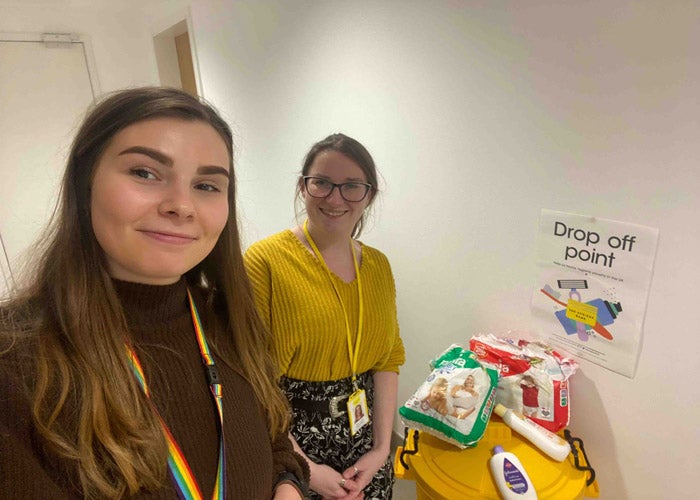 Basingstoke housing employees give 97kg donations to hygiene bank
Sovereign Housing Association's Basingstoke employees have helped 14 local charities, community organisations and schools to access personal care products for those in need.
A hygiene bank donation box, located in Sovereign's head office in Basing View, has been filled with everything from soap, shampoo and deodorant, to nappies, washing powder and sanitary wear.
The donation box was set up by Sovereign's Community Development Officer Stevie Chadwick in April 2021. She is working with The Hygiene Bank Basingstoke, which distributes the products.
Stevie said: "I'm working with The Hygiene Bank Basingstoke because I believe that everyone has the right to stay clean and feel fresh. Hygiene banks do similarly important work to food banks, but I don't think they're as well known.
"Thank you to everyone at Sovereign who has donated nearly 100kg products so far."
The scale of those affected by hygiene poverty, where people can't afford everyday essentials, was highlighted in a 2021 Boots survey of UK teachers, with 69% saying hygiene poverty had been a problem in their school.
Vicki Cowell, Project Coordinator at The Hygiene Bank Basingstoke added: "To enable us to support our local community in tackling hygiene poverty we rely on the support of companies like Sovereign.
"With your assistance, we are able to continue passing the everyday hygiene essentials that individuals and families cannot afford. Thank you for your continued generosity."
For more information about The Hygiene Bank, please visit https://thehygienebank.com/