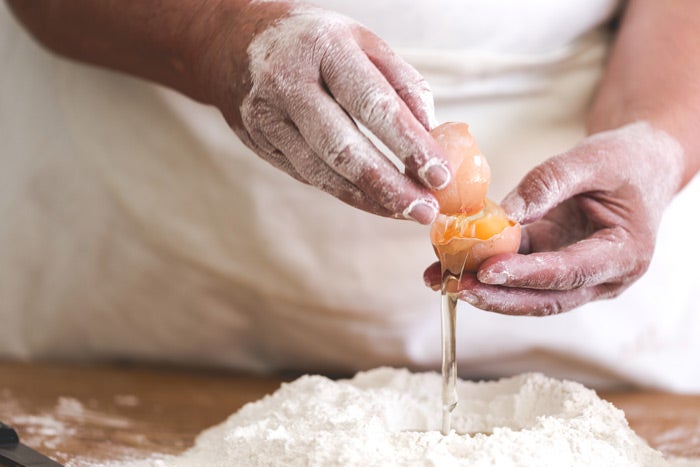 Suzy's biscuit box
Our resident Suzy initially came to us asking for permission to set up a cookie baking business from home, but we were able to do much more, helping her to purchase equipment and put together a business plan.
She said: "All my life I've been very creative and arty, and I'm a foodie and love baking. My given surname is Bunn so you could say I was destined to set up a business that had something to do with baking!
"Lorraine, the employment and training officer from Sovereign has been so helpful, supporting me in putting together a marketing and business plan and exploring the various different routes I might follow to get my business properly off the ground.
"The help purchasing equipment in the first place was brilliant too, I bought special cookie cutters, thermometers, rolling mats and a dehydrator so that I could start on seasonal cookies for Halloween and Christmas. Sovereign also helped me with a grant for mixer taps so that my kitchen was compliant with health and safety regulations.
"Lockdown has brought a few challenges with getting things off the ground properly, so instead I've been focusing on how to market myself once restrictions are fully lifted. I've started making videos to show people the way I work and how I come up with different ideas and sharing them on my Facebook page. It's been great fun!
"Sovereign's help getting my business off the ground has been invaluable. I'd urge anyone with an idea for a business to get in touch with the team."
For more information contact emptrainingofficers@sovereign.org.uk / 01173 172488