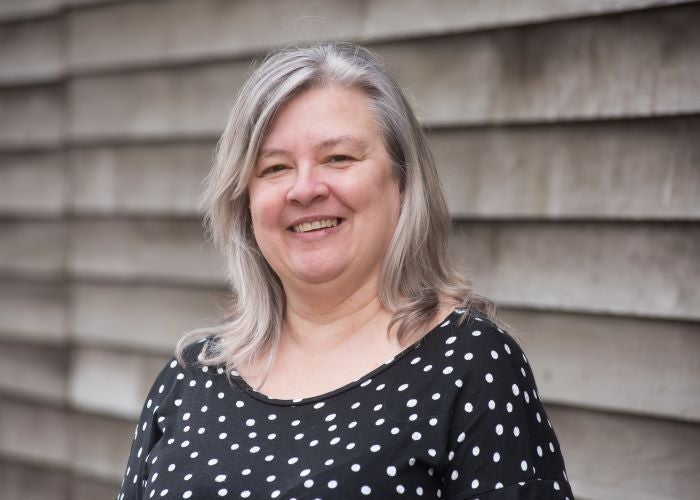 Meet Sarah, your Skills 4 Work coach
"I moved to the Isle of Wight in 2013 after many years of holidays over here with my husband and son."
"I have had several varied roles since living here, including working for:"
the Drug and Alcohol Service Inclusion
the Isle of Wight NHS Trust in Mental Health Services
the DWP as a Work Coach
the Isle of Wight Council as Homeless Navigator
"All of which have allowed me to increase my knowledge of the client groups on the Island."
"My role as Employment and Training Officer within Skills 4 Work is a very rewarding one, supporting people to fulfil their ambitions and gain qualifications to begin a sustainable career path."
"I am looking forward to supporting the young residents within The Foyer on the Island and have some great plans for encouraging engagement."
"Skills 4 Work is a fantastic opportunity for people to gain qualifications fully funded by the scheme which in turn can lead to sustainable employment in their chosen career."
"You will get the commitment and support from a dedicated Employment and Training Officer like me, who will take the time to listen to what you want from us and tailor the service to suit your individual needs."
"I am there each step of the way to support individuals from the day they join to six months after employment."
How does the programme work?
All it takes is four easy steps:
Email skills4work@sovereign.org.uk or call 0300 5000 926.
Have a relaxed chat with her about why you're interested in the programme and what you'd like to get from it.
Sign up to Skills 4 Work and gain access to everything it offers, including:
- as much 1-2-1 coaching as you need
- free training and qualifications
- ID support, travel and childcare costs
- CV and interview prep
- job searching support

4. Achieve your goals!
How is Skills 4 Work funded?
The Solent Supporting Employment (SSE) programme aims to reach and work with individuals facing complex barriers to employment, including BAME communities; people with disabilities; long-term unemployed; and people experiencing factors such as mental health issues, age or homelessness – enabling them to move closer towards or into employment.

The three year £1.76m SSE Grants Programme is managed by the Hampshire and Isle of Wight Community Foundation (HIWCF) and is part-funded by the European Social Fund, Hampshire County Council, Portsmouth City Council, Southampton City Council and HIWCF donors.
In partnership with