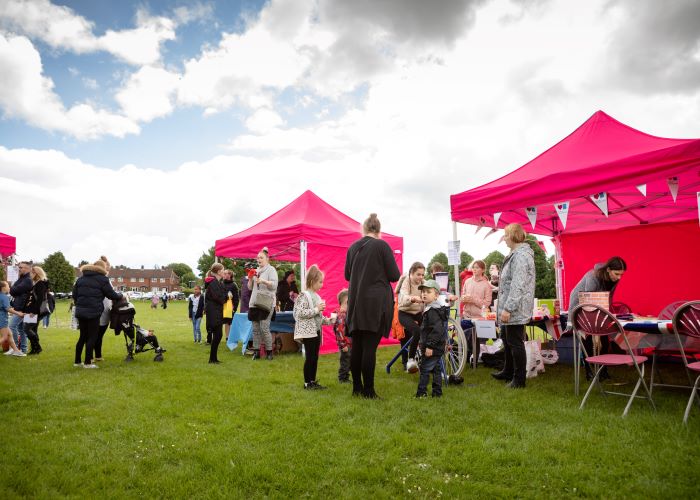 Celebrating the Jubilee in style
We gave out £6,505 Amazon vouchers to residents and community groups to help them bring people together to celebrate the Queen's Platinum Jubilee.
Vouchers could be spent on anything from buying gazebos and tables, to decorations and games.
We supported 22 events and it was heartwarming to see residents who wouldn't usually have had the opportunity to speak with their neighbours come together to say hello to new faces and form friendships.
One resident said: "For our first [community] event, we were pleasantly surprised that we had around 50 residents here altogether.
"We were amazed at the amount of effort some residents went to in order to make it a success. Some only popped down for an hour, a few were enticed down when they saw what was going on and it was great to see so many children playing together.
"Everyone commented on how well the children interacted and made up their own games. This really demonstrated how much we need to encourage this in our little community."
Stevie Chadwick, Sovereign's Community Development Officer, added: "It has been evident while celebrating the Queen's Jubilee the sense of pride and community ownership experienced when residents start to do events.
"National celebrations really bring out that sense of community spirit and it is amazing what the public can do for the community when they come together. At Sovereign, we want to encourage this and grow on this opportunity."
Are you a Sovereign resident, local charity or community group operating in one of our communities? Do you have a great idea for a community project or would like to get a bit more involved in your neighbourhood?
Then please get in touch, by emailing community.development@sovereign.org.uk
For more information about community grants, please visit www.sovereign.org.uk/advice-and-guides/my-community